How to host a website: conquer visibility online
October 7, 2021
updated May 22, 2023
Reading time ≈ 17 minutes
Jaqueline Corradi
Content Manager
The first step to build a website for your company is learning how to host a website. You can find several web hosting providers, which work as the place where you will store your files, to turn your page public. 
Does this talk seem too technical for you? Don't worry, website hosting platforms can make it much easier, without the need to know to code, and still have everything working properly. 
We can compare a website as you house on the internet, and the host service is the locator to whom you need to pay a fee to be able to store your files. It isn't possible to have a website without a hosting provider and a domain name, otherwise, people couldn't access it.  
Publishing a website is an opportunity to have your company's space online, to build an ecommerce, present your services, post articles, gain leads and turn them into customers. Different from social media, you will have the whole control on your website, and be able to customize it entirely. 
Define the type of website you want to have
There are different ways to structure your website, and this is directly connected to the kind of layout, content, and tools you desire to add to your pages.  
Static website 
When using a static website model, you can develop the pages, which are called HTML pages, on your computer, and, after, upload them to the web hosting provider.  
The disadvantage is you can't make changes online, to edit your website you are going to have to upload other files. Besides, this kind of page doesn't support adding an ecommerce, for example. 
Dynamic website
As the name suggests, a dynamic website allows you to have more freedom when it comes to building a personalized user experience. You can set the page to show different information depending on the day or the location, and also according to user data analysis.
Such as when you visit an online store and find recommended products based on what you have looked for. The website development in this case is based on a CMS (Content Management System).
To make any change, you just need to log in to the CMS platform you use and edit. There is no need to have any design or coding skills, they usually offer an intuitive dashboard, with easy-to-use tools. You can create an ecommerce, and other sections, like a blog. 
Guarantee a domain name of your own
The domain address is how people are going to be able to find your page on the internet. You can buy a domain name that already exists, or create and purchase a new one. You can use the name of your company, for example. 
One tip is to use easier-to-remember addresses, like www.yourcompany.com. Simple domain names are a useful strategy when thinking about having a high traffic rate at your website.
Some hosting providers allow you to set the domain name on the same platforms, just as they also offer CRM. 
Choose a web hosting provider
When the subject is how to host a website, you are going to find several hosting providers available. But, it's important to pay attention to the features offered, and if they can supply your demands. 

If you are looking for a WordPress hosting platform, Pressable offers the solution you need. You will have the security to rely on a hosting service that will take care of your website, assuring it will always be available for your visitors and running smoothly.
It offers a 100% uptime guarantee, so you won't have to worry about downtime. It has an automatic failover, which means if there is any problem with a server, the system will automatically change to another one.
You will count on a global content delivery network (CDN) that helps your website to load faster, improving your SEO. Your content will load from the location closest to your audience, enhancing load time, even when there is high traffic.
If you have any doubt, Pressable offers 24/7 online support. Besides, Pressable's team of experts will monitor your website performance, and notify you when they see something that needs improvement. 
Highlighted features:
100% uptime guaranteed
Automatic failover
Content delivery network
NVMe Server Infrastructure
Optimized hosting for WordPress and WooCommerce
24/7 online support
Free manager migration
Performance monitoring and optimization

Bluehost allows you to choose among the best type of web hosting for your website, you can have shared, dedicated, or VPS hosting. In all of them, you are going to have access to an all-in-one dashboard, easy-to-use, helping you to manage your pages without any problem. 
You wiil be able to provide fast and reliable performance for your website visitors, improving user experience, whether they are accessing your blog page or ecommerce. Besides, Bluehost doesn't offer only web hosting solutions, you can also count on the platform to build your website.
You are going to find multiple options of templates and plugins to boost the design and offer many features. You will also have 24/7 customer support. 
Highlighted features: 
Different types of web hosting
All-in-one dashboard
Fast and reliable website performance
Best themes and plugins
WordPress integration
24/7 customer support

At Wix, you can create your page through its website builder, set a domain, and host it, everything in just one platform. You don't need to worry about having design or coding skills, the service was built to guide you through each step of the way, allowing you to have a website that provides an incredible user experience.
After choosing among pre-built professional templates, customizing them, having your website ready to be launched, you can enjoy Wix's free web hosting service. With advanced security monitoring, automatic setup, and 99,9% uptime, you are going to count on several features.
To ensure your website is going to be running smoothly and fast for all visitors, the platform uses a global content delivery network (CDN), which directs users to the closest server. You can also expand your cloud storage and bandwidth as your traffic grows.
Highlighted features: 
Website builder
Free hosting
Advanced security monitoring
99,9% uptime
Scalability
SSL and DDoS protection

Hostgator is one of the most popular web hosts, and it offers various plans to suit different needs. You can choose between Shared Hosting, WordPress Hosting, VPS Hosting, and Dedicated Hosting. 
Founded in 2002, Hostgator services evolved along with internet growth, and are built to allow you to escalate your business. Nowadays, the platform hosts more than 2 million websites.
Through it, you can have a free domain, transfer your site if you already have one, and count with a service that can handle the quantity of traffic you desire. 
To assure your website is always going to be up, Hostgator provides a 99,9% uptime guarantee. Besides, you are going to have a free SSL certificate to show your visitors your website is secure. 
Highlighted features:
Free domain
Free site transfers
Unmetered bandwidth
99.9% uptime guarantee
Free SSL certificate
24/7 support

An easy-to-use control panel allows you to quickly understand how to host a website at GoDaddy. You will be able to install several features, create backups, and ensure your pages are secure.
With just one click, it's possible to integrate your website with apps like WordPress and Joomla and control everything using CMS.
At GoDaddy, you will also count on Anti-DDoS security, global data centers, and a simple way to transfer a domain or create a new one. You can choose between the plans Economy, Deluxe, Ultimate, and Maximum. 
Regardless of the one you select, if you need to power up your website, you can purchase more storage, increase your CPU/RAM, and I/O. That way, it's simple to escalate your actions as your traffic grows. 
Highlighted features: 
Easy-to-use control panel
1-click install of over 150 apps
24/7 network security
Resources on-demand
Global data centers
1-click domain name setup
99,9% service uptime guarantee

Site123 doesn't offer only a website editor, but also provides a  web hosting service, enabling you to have everything you need to manage your website on just one platform. Through content distribution network (CDN), they ensure your pages will be functioning properly, with high load speed. 
Besides, you can enjoy Site 123 ecommerce and SEO tools, have a mobile-friendly website and set a custom domain. If you need any help, the 24/7 customer support will guide you through to take all your doubts and prevent any errors. 
Highlighted features: 
Website editor
Pre-built templates
Custom domains
SEO tools
Mobile friendly
Free hosting

Through Webnode, your website is going to be hosted on safe and secure servers, with a system developed to allow your business to escalate. As your traffic grows, you can get higher bandwidth and more content space, to keep your website running fast, providing a good user experience. 
You can create regular backups to prevent you from losing any data, so, in case of any problem, it will be possible to restore your website from previous versions. Webnode also provides a user-friendly website builder, where you can select a predesigned template and customize your pages. 
Highlighted features:
User-friendly website builder
Predesigned pages
Reliable hosting
Fast and smooth loading
Professional email accounts
Unlimited number of pages
SSL enabled
Select a hosting plan
When learning about how to host a website, it's important to comprehend the different types of hosting plans. Each one has singles aspects, knowing them makes it simpler to define which fits your company's website profile. 
Shared hosting
This type of hosting plan is frequently used by small businesses and beginners in the digital world because it has a more affordable price.
You will share the physical server space with other website owners, that's what makes that option cheaper since the operating costs aren't entirely up to one company or person. You will pay only for the part you use. 
Main characteristics: 
Cheap  website hosting option
Easy to manage
Recommender for starters and low-traffic or low-bandwidth websites
Limited amount of storage space
LVE limits may be a problem for high-traffic websites
Other customers' usage levels may affect the website performance
VPS hosting
VPS stands for Virtual Private Server Hosting, in this case, your website will be hosted on a server that is divided into separate compartments. It's an option between Shared Hosting and Dedicated Hosting, cheaper than the second one, and more stable than the first one for high traffic needs. 
You are going to divide the server with other customers, but the quantity of websites sharing the same space is considerably smaller than when compared to Shared Hosting. Besides, you have more resources to take care of your website maintenance.
Main characteristics:
An intermediate option between shared and dedicated hosting
Customizable server
Storage space and bandwidth that support heavy and high traffic pages
Demands technical knowledge to run the server
Cheaper than the dedicated hosting
Dedicated hosting
With a dedicated hosting plan, you are going to have a server entirely to store your website. You can customize everything you need, self-manage the server, which gives you more control but also requires having some specific technical skills. 
Tasks that would be dealt with by the hosting provider company in a shared plan, for example, usually will be your responsibility when opting for dedicated hosting.
The advantage is being able to deal with high traffic and preventing instabilities on your website. That's why this type of plan is recommended for big companies and websites with a heavy number of users.
Main characteristics:
Single server for your website
Entirely customizable
Requires technical skills
Self-manageable
More storage space and bandwidth
More expensive
Cloud hosting
In this option, you will have multiple virtual servers working to host your website, which helps to handle traffic spikes without affecting the performance of your pages. The resources allocated are going to expand or diminish depending on the quantity of traffic you get. 
This usually is a more affordable option than the dedicated hosting plan, which allows you to scale your website, and be sure, for example, that your online store will support high traffic periods. You can grow your business and still keep the same plan. 
Main characteristics:
Use multiple virtual servers
Handle traffic spikes well
Scalable
Resources adaptable to your needs
Cheaper than the dedicated hosting
Features to look for when choosing where to host a website
Along with deciding which type of website hosting plan you are going to use, it's also necessary to pay attention if the web hosting company supplies some essential needs.
After all, it's not only about putting a page on the internet but also allowing users to navigate securely, fast, and have a good experience on your website, right? Having an efficient web hosting provider is going to make a huge difference whether your potential customers will want to spend time on your website or not.
When pages take too long to load, or the layout is misconfigured, many people don't think twice about exiting the page and not coming back. Your website performance can affect your traffic and sales rates.
Uptime guarantee
Pay attention if the web hosting provider offers at least a 99,5% uptime guarantee. That's a way to make sure the server will offer support to keep your website running properly, avoiding problems such as error pages when visitors access it.  Mainly, if you grow in traffic, it's necessary to prevent update or downtime issues.
Bandwidth
Bandwidth indicates the quantity of data that has been transferred among the website and the users when they are navigating through your pages. The amount of bandwidth you will need depends on the kind of content you intend to use. 
For example, if you are going to stream videos or make real-time broadcasts, you are probably going to need around 150GB of bandwidth monthly.  Although, if your website is mostly made of texts, and videos and audio files are stored on other platforms, the quantity will reduce. 
Database type
The first question to answer in this case is what database type does your website require? MySQL, SQLite? Check it and, then, make sure if the platform of your choice includes this database. 
Accessibility
Do you want to have a website, but without the need to deal with the coding and other technical issues? If the answer is yes, accessibility is an essential feature. It means when the web hosting provider offers a cPanel, which is an intuitive dashboard that allows you to easily manage your pages.  
Scalability
If you are creating your company's first website, and you have a plan to nurture it and grow in organic traffic, as you implement digital marketing strategies, it's fundamental to have a web hosting provider that enables you to escalate and amplify your bandwidth and storage size in the future. 
You don't want to invest in social media and Google ads, develop SEO strategies, invite your customers to access your website, and, then, have a page that doesn't work. The website host must give you simple and quick options to adapt as you expand.
Customer support
Nobody wants to have any technical problems, but, in case it happens, it's important to count on a company that offers 24/7 expert customer support. Check if the web hosting company has a good reputation and the customer's assistance evaluation.
Security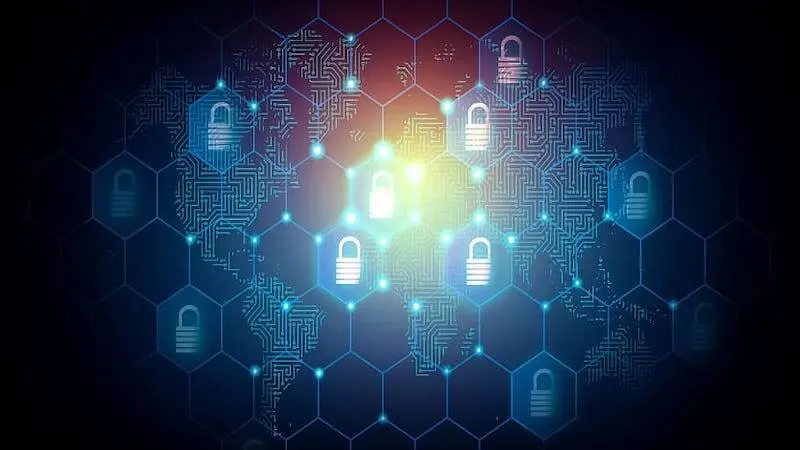 Pay attention if the website host provides you with an SSL certificate, which is very important to reassure your customers' security when buying at your online store. Besides, having the certificate will help you to improve your SEO.
Another important detail is checking if the platform makes automatic backups of your website, at least once a week, but ideally each 24h. That's a way to prevent you from losing data, in case of a hacker attack, for example. 
Create a website or transfer it
After you have decided the type of website you want to have, the web hosting provider, and which plan you are going to use, it's time to move on to the next step about how to host a website. 
If you already have a website, you need to migrate it to the new server. But, if you are building a website from scratch, there are some options, you can do everything by yourself, and, after, upload the files, or use a website builder. 
The advantage of this second option is that you don't need design or coding skills to develop the pages. With pre-built templates and a drag-and-drop editor, you can customize everything easily. Many web hosting providers offer this tool, so you can create and host the site on the same platform. 
With that done, don't forget to check your website rates daily, make sure every page is running properly, and develop strategies to use this space as a means to increase your revenue. 
FAQ
How to host a website for free?
Some platforms like Wix and WordPress host websites for free, but there are some limitations depending on the platform you choose. For example, you won't be able to choose a domain name like www.yourcompany.com, usually, it will come with the name of the web host, besides they may display ads on your pages, and limit the traffic. 
Is it possible to host a website at home?
Yes, but it isn't recommended. To have a stable server you are going to spend a lot of money, and you need to have several technical skills to keep everything running without affecting the website performance. 
You would need to develop a server software in your computer and have power backups since your computer can't be turned off. The website becomes unavailable if you switch it off or have to restart it. 
Besides, it's necessary to check if your internet provider allows you to host websites, and which is the bandwidth quota. As a home internet connection isn't designed for this type of use, probably your website load time will be slow.
If you are a curious person who wants to expand knowledge in website development that may be used as an experiment. But, to have your company website, it's better to choose a web hosting provider. 
How much does it cost to keep a website running?
As mentioned before, you can opt for free website hosting or a paid plan, but the cost doesn't include just that. It's necessary to consider if the plan you choose requires technical support. If needed, will you do it by yourself or hire an IT team? 
It is also necessary to include the domain price, although many plans add it for free. Evaluate the costs of the features you desire to insert, as well, such as an online store, and email service. Evaluate the costs of the features you desire to insert, as well, such as an online store, and email service.
How much you are going to spend depends on the size of your company, the type of website and kind of plan too. It isn't possible to estimate one specific cost, it varies according to each website's needs. 
But, planning before choosing how to host a website will help you not to spend too much, and to invest in a website that gives you good ROI (return on investment).
Can I purchase a domain name from a company and host the website on another? 
Yes, once you bought your domain name, you don't need to use the same company as your web hosting provider. You can transfer it to the one you prefer, and host your pages there without any problem.
Pay attention not to make confusion, these are two different services. The domain name is the way to find your website, your address on the internet, while where you host your website is the place your page is stored and maintained. 
The importance of knowing how to host a website
Understanding how to host a website is very important to identify the needs of the type of website you want to build, and be able to choose the best web hosting provider, and plan. 
Many companies offer a step-by-step guide, which will make the process, from registering a domain to publishing the website, easier and very fast.
Like what you've read?
Sign up and try JivoChat for yourself!
It's free and only takes a couple of minutes to download.