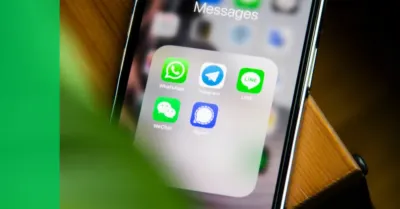 Real-Time Chat: 3 Benefits for Businesses in 2021
March 11, 2021
updated May 22, 2023
Reading time ≈ 7 minutes
Igor Shekotihin
Head of International Growth
Building a connection with your customers is essential—especially if your business is online.
Although shopping for and buying products online has become easier and more convenient over the last decade, it also comes with some downsides. It can create a lack of connection with your customers and leave them out in the cold when they need answers to their questions.
That's where real-time chat comes into play.
Real-time chat (or live chat) is a tool you can use to talk to your customers in real-time when they're on your website. You can answer their questions, squash their buying fears and, if you play your cards right, even upsell your products.
Studies show that real-time chat is good for your bottom line, too. 79% of businesses with real-time chat say the tool has boosted sales, revenue, and customer loyalty.
A further 52% of consumers also say they're more likely to make another purchase from the site because having a chat option positively impacts their buying experience.
In this piece, we're going to look at:
What is Real-Time (Live) Chat?
How Does Real-Time Chat Work?
3 Benefits of Real-Time Chat for Businesses
How to Set Up Real-Time Chat on Your Website
What is Real-Time Chat?
Real-time chat is an online communication tool that allows companies to send and receive messages from customers in real-time.
Using live chat, two (or even more) people can talk in real-time using text, pictures, and even video to exchange information and answer questions. For businesses, real-time chat is especially useful for increasing conversions and upselling products.
It also bridges the online gap between your and your customers, which is essential for improving support.
Data shows that the length of time it takes to respond to customer queries can dramatically impact their decision to keep interacting with your company.
Hint: if you take longer than 5 minutes, the chances drop off a cliff.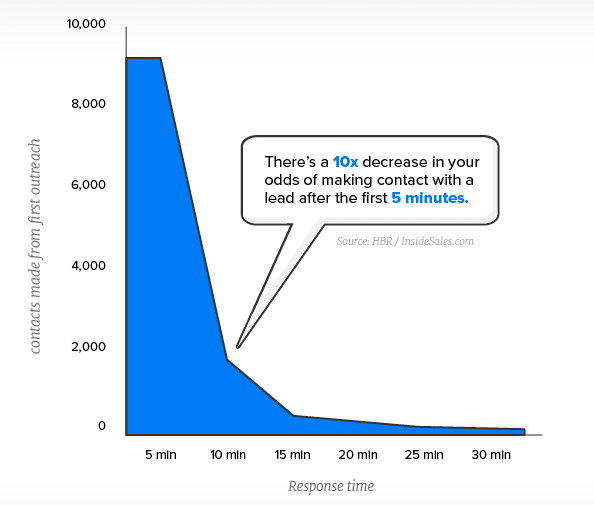 That's why real-time chat is such a popular tool with online companies.
It's one of the best ways to tackle customer support in real-time, and the best part is—people actually like interacting with businesses using live chat. Studies show it has the highest customer satisfaction levels of any channel, beating out both phone and email support.
To understand why real-time chat is so powerful, it's essential to know how it works once visitors land on your website.
---
How Does Real-Time Chat Work?
To understand how you can start talking to a customer on your website using live chat, we need to lift the lid on the technology that makes it happen.
The first step is finding an omnichannel chat tool such as JivoChat and installing it on your website (which we will get to in the next step.)
As soon as that's done, you open the tool and wait for visitors. When this happens, you can either wait for them to talk to you or proactively start a conversation:
Image: Real-time visitor dashboard in JivoChat.
If you decide to strike up the conversation, your visitor will see a message like this: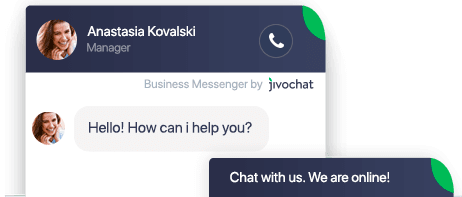 Once the visitor engages with the app, then you have a chance to connect with them further and figure out what they're looking for. As most chat solutions are operated using an agent dashboard, the screen you will talk to your website visitors on will look something like this:
Talking to visitors from a dashboard allows you and your customer service team to handle multiple conversations at once. You can also transfer queries to the right departments from the dashboard. If someone wants some technical advice or to talk to a sales rep, you just divert them like you would a telephone call. Easy!
---
3 Benefits of Real-Time Chat for Businesses
We've already touched on _why _investing in a real-time chat tool is a smart move for your business.
It can help you connect with customers online and sell more products. Better yet, customers love businesses that have real-time chat enabled on their websites.
Let's breakdown 3 key benefits to installing real-time chat on your website.
Improve customer support
Customers prefer real-time chat because it mimics a customer experience in a brick-and-mortar store: if they've got questions, there's a staff member available to help them.
Even having the option of real-time chat can boost your visitors' view of your customer support.
A study by Oracle found 90% of customers said a "live chat" button gave them confidence that they could get help if they needed it on a website.
Using live chat, customers can get answers to questions about product features and pricing instantly, instead of having to search your website or email customer support. By chatting to your customers in real-time, you can create a rapport with them, build up trust and hopefully, get them to follow through with a purchase.
Upsell and cross-sell
Have you ever been to a store where the staff recommended a product or sold some extras while you made a purchase?
Thanks to real-time chat, you can replicate that exact scenario with your online customers. By recommending products and feature upgrades to visitors, you can upsell and cross-sell them while they're making their purchase.
Let's say there's a visitor on a website who is looking at buying a new phone. Using a real-time chat app like JivoChat, you can recommend a better phone with more features (an upsell) or a pair of headphones they can connect to their new phone (a cross-sell).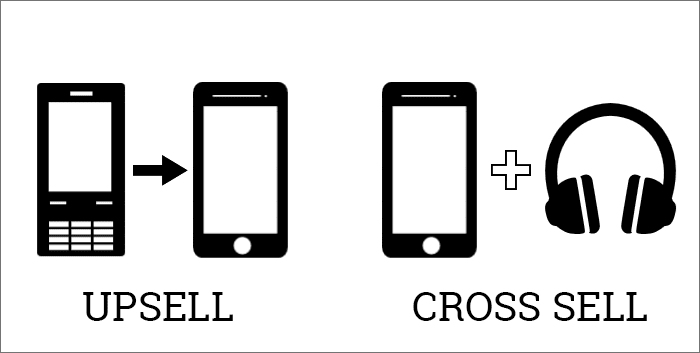 Because Jivochat's platform tracks each visitor's shopping cart, you can use real-time chat to reach out to your customer when they are about to make the purchase and sell them on some extras.
It's one of the best ways to increase the average order value of every sale on your site!
Reduce shopping cart abandonment
Card abandonment is a huge issue for ecommerce stores—last year, over 88% of online shopping orders were abandoned.
Real-time chat tools can help you save some of these orders and encourage your customers to complete their purchases. You shouldn't use live chat to be a pushy salesperson, but if you strike up a conversation the right way—you can save the sale.
Using your live chat app, you can:
Create timed alerts if a customer is stalling on your checkout page to see if they need help completing their purchase
Track visitors who have abandoned their cart on your site and then returned so you can reach out to them and see if there is anything you can to
Send a message if the customer has any problems checking out (i.e., payment authorization) and see if you can solve it before they leave. Hint: it's easier to solve the issue when the visitor is on the page instead of winning them back with abandoned cart emails!
Now you know how much value a real-time chat app can add to your business, let's take a quick look at how to install one on your website.
---
How to Set Up Real-Time Chat on Your Website
Setting up real-time chat on your website is easy—if you pick the right tool.
Let's take a look at how easy it is to install JivoChat to your site. First, you need to sign up on the website (for free, of course!):

After you set up your profile, you then need to download the agent application, so you and your team can talk to any visitors that land on your website. You have lots of options here, so whether you have a Windows or Mac computer or want to talk over Android or iPhone, it's your choice. (You can download the application here.)
Once all that's done, the last step is placing some code into your website so the JivoChat's app will actually work. Just copy the snippet of code and paste it onto each page of your website, which you can access by selecting the right option on the installation screen:
Hint: If you need help with this part, you can follow some installation walkthroughs here.
That's it! Your JivoChat app will be up and running on your site, and you can chat with your visitors using the browser-based app or on your Android/iPhone device.
---
Chat With Visitors in Real-Time Today
Installing real-time chat on your website can revolutionize the way you talk to your customers.
Instead of answering support tickets or dealing with product queries over email, you can interact with your customers in real-time when they're on your website.
Not only do customers prefer it when they can talk to you immediately, it's also better for your bottom line. It gives you a chance to build trust with your visitors, upsell products and even save abandoned carts at the checkout.
The only decision you have is what real-time chat app is best for you. Why not try JivoChat? It's easy to install and transfer questions to other customer support team members, and you can take it for a 14-day test drive to see if it's right for you. Sign-up for free today!
Like what you've read?
Sign up and try JivoChat for yourself!
It's free and only takes a couple of minutes to download.