20 Incredible Responsive Website Templates
Jaqueline Corradi
Content Manager
If you create a website, using a responsive website template is essential. This way, your pages will be mobile-friendly, and everyone will be able to access them on different devices, on their smartphones or laptops, for example. 
The website template you choose has a big impact on user experience, it can improve it or make it bad. You should select a template that makes it easier to navigate through your website, regardless of the browser or device the person is using. Check out the article and learn more about this. 
What Are Responsive Website Templates?
Responsive website templates are templates that are built considering the differences of accessing a page on a desktop computer or on mobile devices. The screen position isn't the same, for example, we tend to consume content in the vertical position on our smartphones, on the other hand, we usually see website pages horizontally on laptops or desktop computers.
The responsive website templates are adaptable according to the device you are using. Therefore, the pages won't appear misconfigured. For example, too big or too small for the screen. 
The best website builders like, Wix and SITE123, already offer responsive website templates, which means you don't need to add any extra code or worry about the design. You can choose the theme you like the most and customize it as you wish. A mobile-friendly version of your pages will be created automatically. 
Why Use Responsive Website Templates?
Using responsive website templates is essential nowadays since millions of people around the world use their smartphones and tablets to access the internet. According to a Statista research, more than 60 percent of the internet population uses mobile devices to go online. 
The number is self-explanatory when it comes to building mobile-friendly websites, which include responsive templates. If your pages aren't configured to be displayed correctly on mobile devices, you can lose thousands of visitors, which may lead to fewer sales, for instance. It can also damage your brand's reputation. 
Responsive website templates offer a better user experience, and this is one of the SEO best practices. Without it, your pages are less likely to rank higher on search engine result pages. 
With Wix, you can create your website, manage and develop content to keep enhancing it. You will find hundreds of pre-built responsive website templates to choose from, which can be customized using the drag-and-drop editor. 
You can resize, rotate, align, and add new graphic elements. It's possible to have a website with different sections, like a blog, online store, portfolio, and online scheduling. Wix also helps you to make sure your website looks great on desktop and mobile devices by using responsive design. 
To keep your website protected, the website builder offers a free SSL certificate, 2-step verification, and 24/7 website security monitoring. As your website grows, if you feel the need to have more storage and bandwidth, you can easily opt for one of the premium plans. Then, you will have the opportunity to enjoy other features, including marketing integrations and email marketing. 
1 - AI Company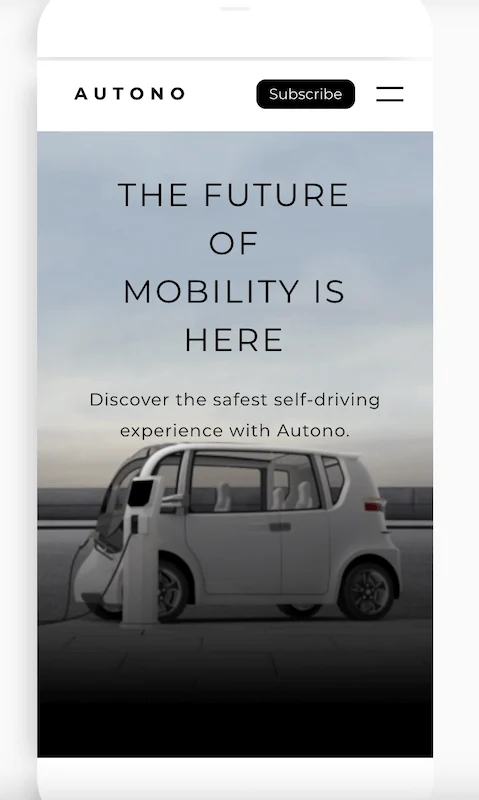 2 - Creative Director
3 - Beauty Salon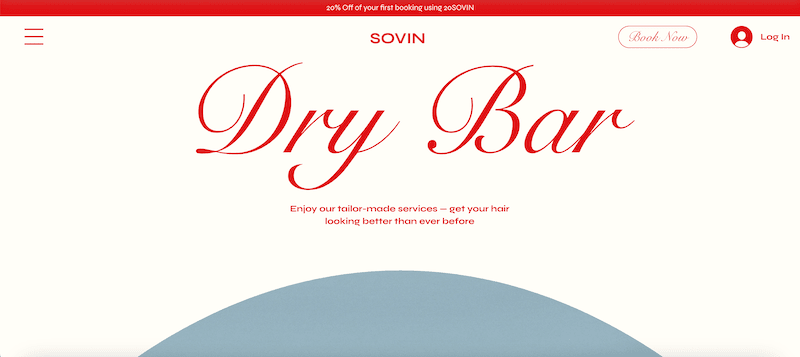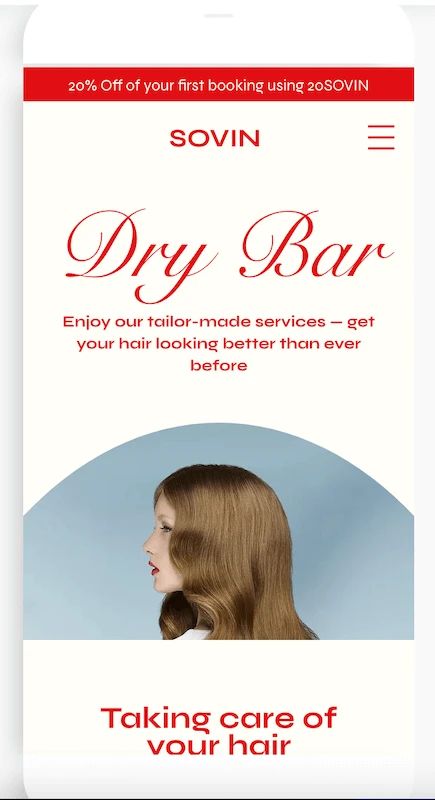 4 - Business Consulting Company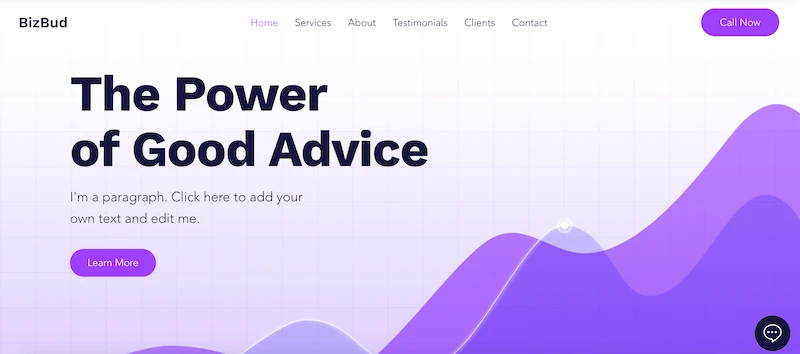 SITE123 is one of the best website builders that offers multiple features such as responsive design, an intuitive website editor, SEO tools, and free hosting. You can also create an online store and sell globally. 
With just a few steps, it's possible to have your website running smoothly. Select a pre-built responsive website template, edit it to fit your brand, upload the content, review, and publish. If you have any questions or problems, you can count on the 24/7 customer support offered by the platform. 
You will also have the advantage of using a website builder that creates SEO-friendly pages, so they can be visible and indexed by search engines.
5 - Handy Pro Services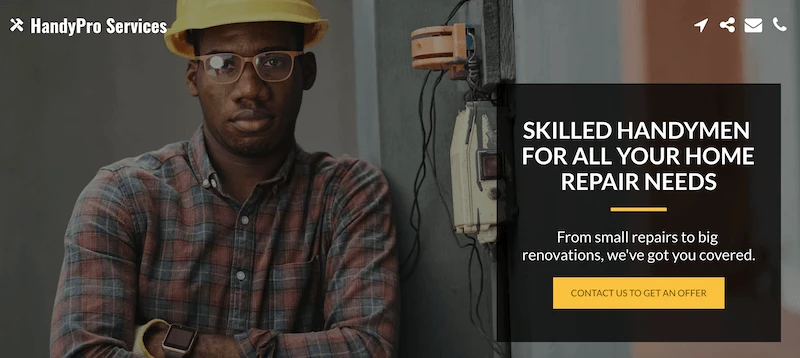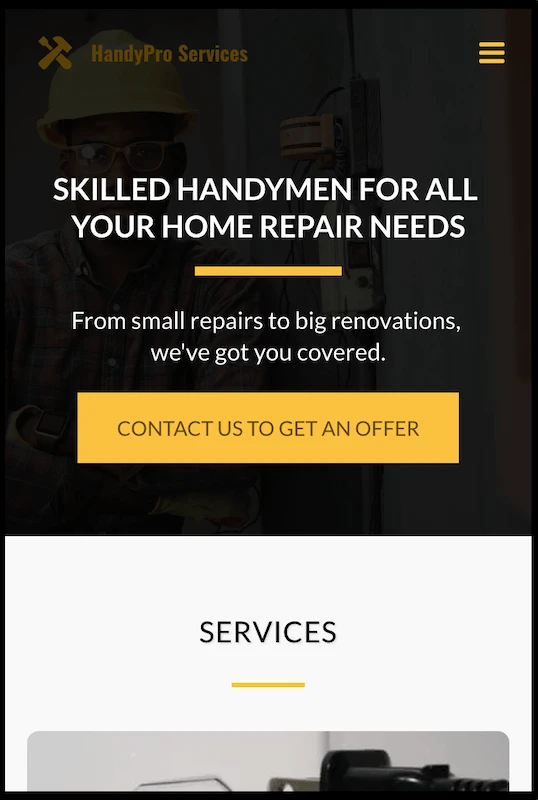 6 - Chronicles & Heritage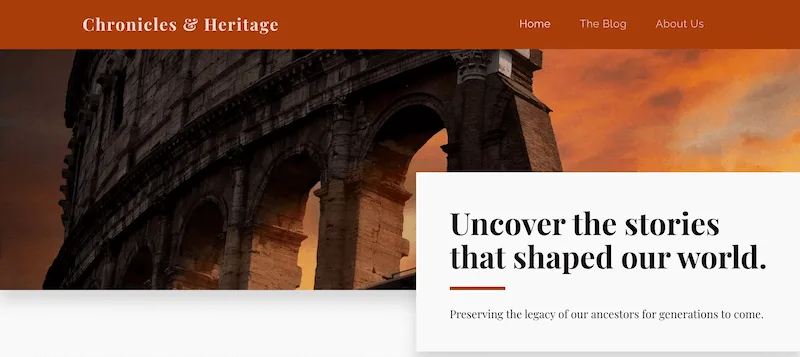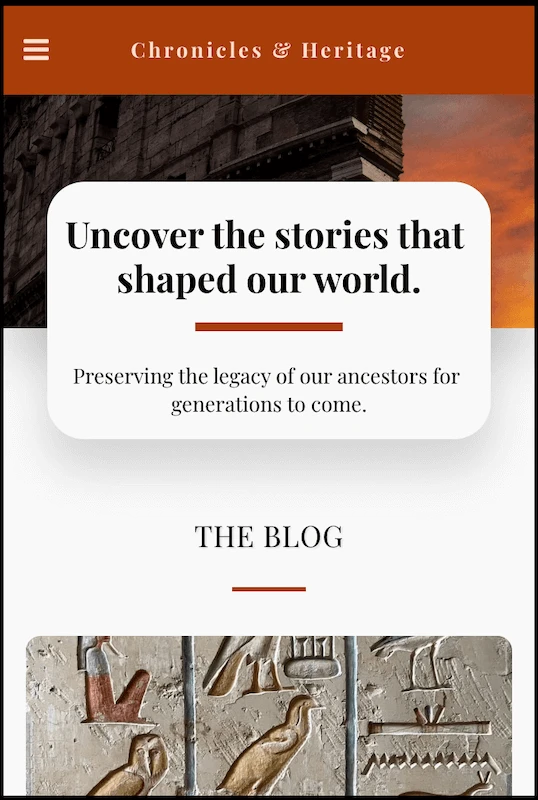 7 - Simona Adams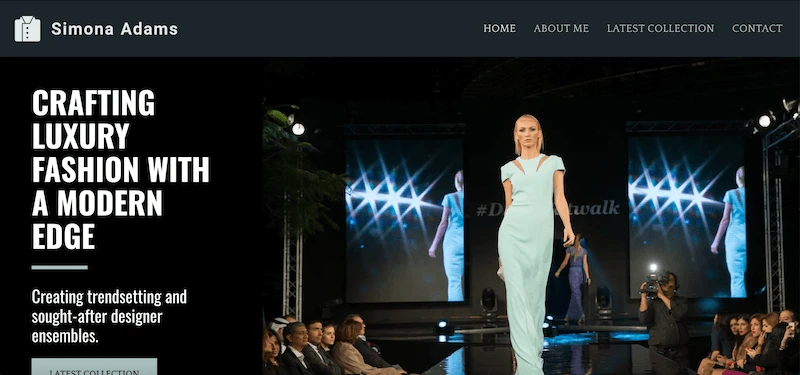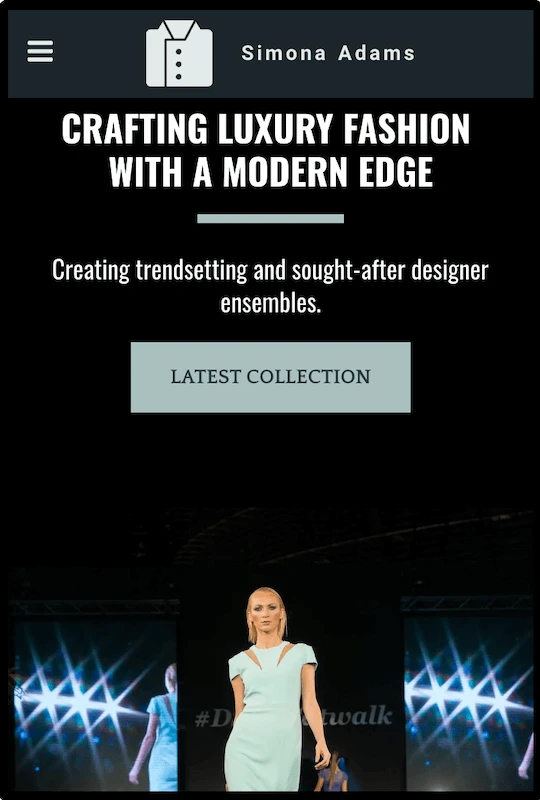 8 - Pure Elegance
Webnode has a user-friendly website builder, which will turn the task of developing a website and managing it into a much simpler one. Use the predesigned pages and customize them by adding images and videos, changing colors and fonts, and inserting your brand's identity into it.
It's not necessary to download Webnode to your computer, it's possible to set everything up online and edit content using your smartphone. You have the option to create a new domain or use an existing one, as you prefer, the Webnode subdomain is for free. 
You will also rely on safe and stable hosting servers, which enable you to get more space and higher bandwidth as your website traffic grows. Use the backup feature to make regular backups of your website and keep your data safe. 
9 - Business Consulting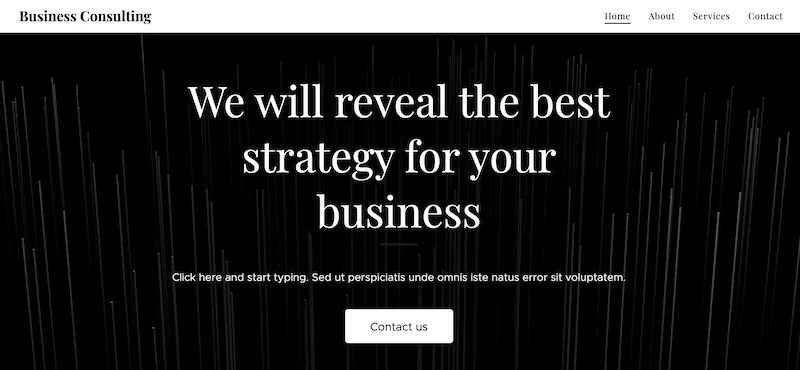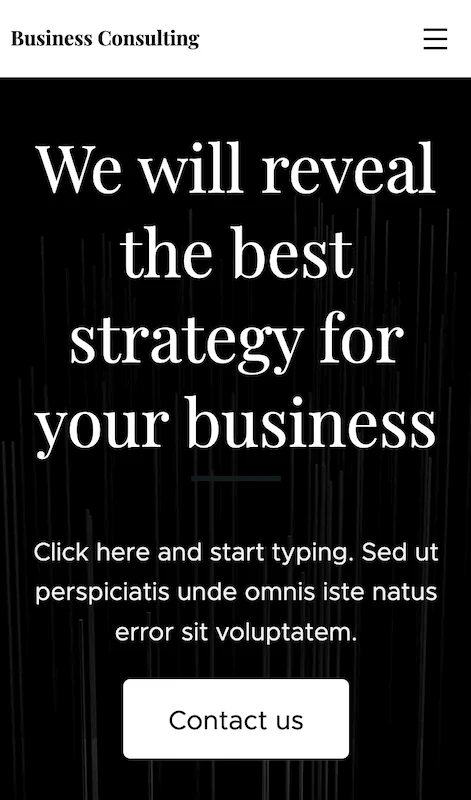 10 - Fashion Blog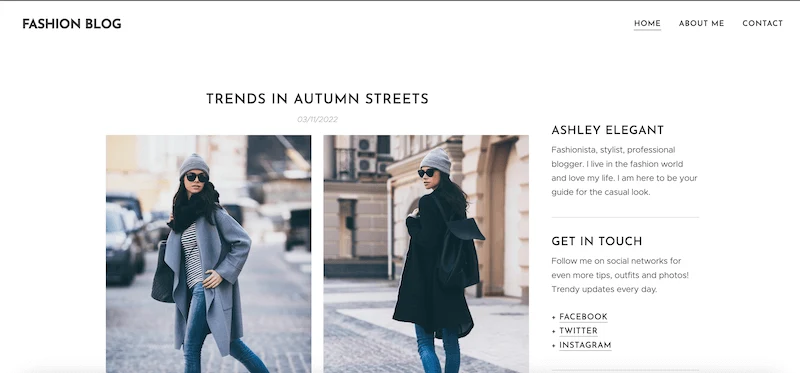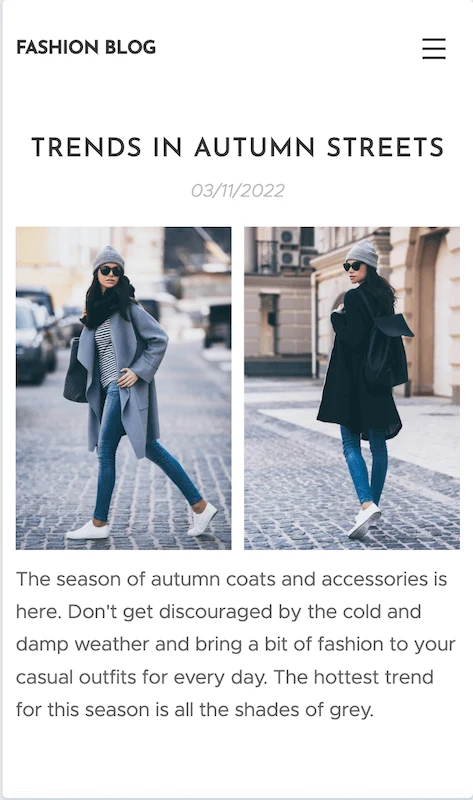 11 - Marmalade Maker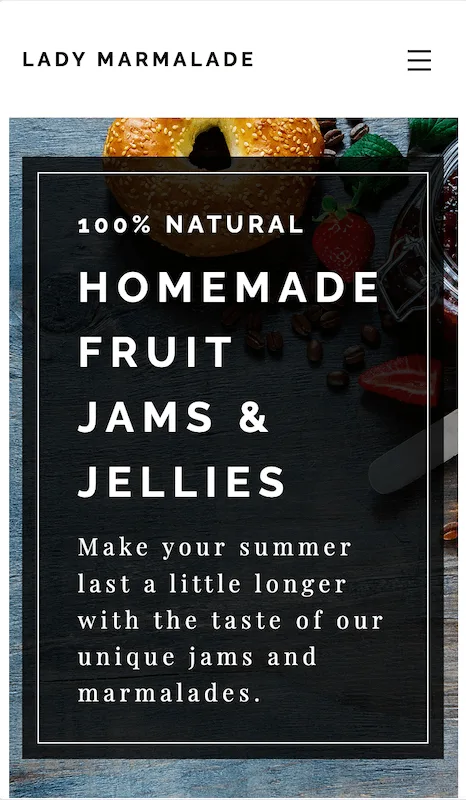 12 - Decoration Store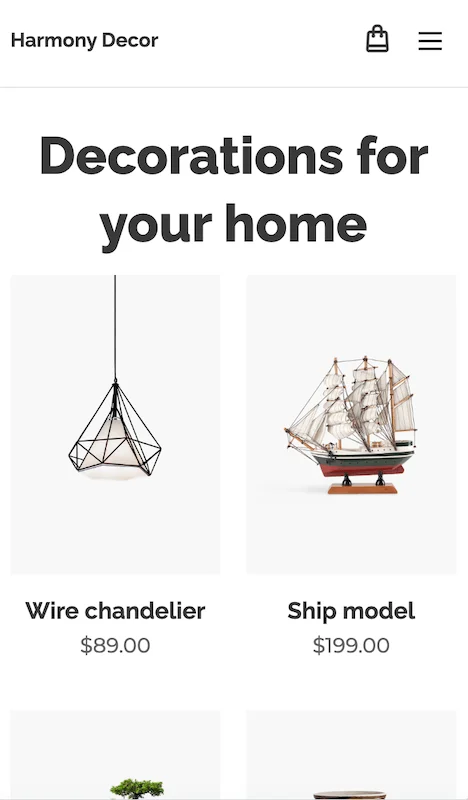 GoDaddy is a  website builder that allows you to develop your pages by selecting a pre-built responsive website template, editing it, and then adding your content. In just a few minutes your website is ready to be published. Once it's online, you can manage everything using GoDaddy, including your ecommerce.
You can even integrate your online store with marketplaces like Amazon and eBay, and control it all in a single platform. GoDaddy also provides marketing and SEO tools to help you boost your website traffic and sales. 
To prevent any unforeseen problems, you can enjoy the backup feature, so you always have a backup of your site. Monitor your website performance by using GoDaddy web analytics features, you can track your search ranking, email campaigns, and orders, for instance. 
13 - Lanily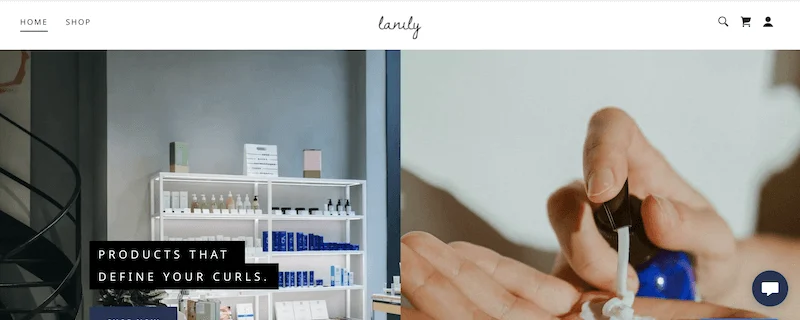 14 - Glimmerings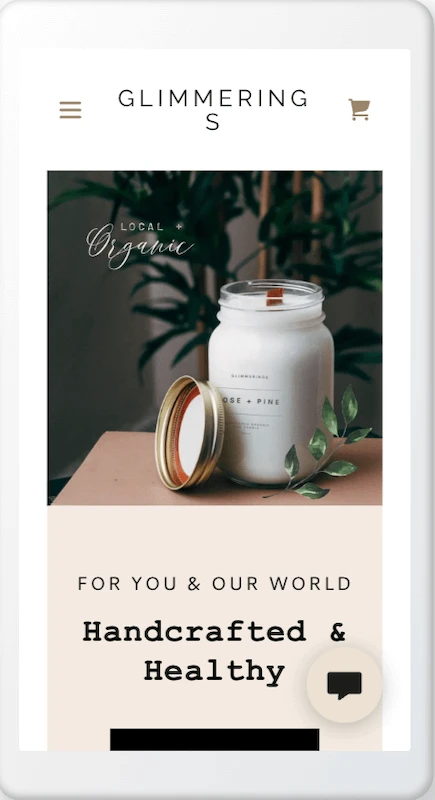 15 - Simple Store

16 - Prismania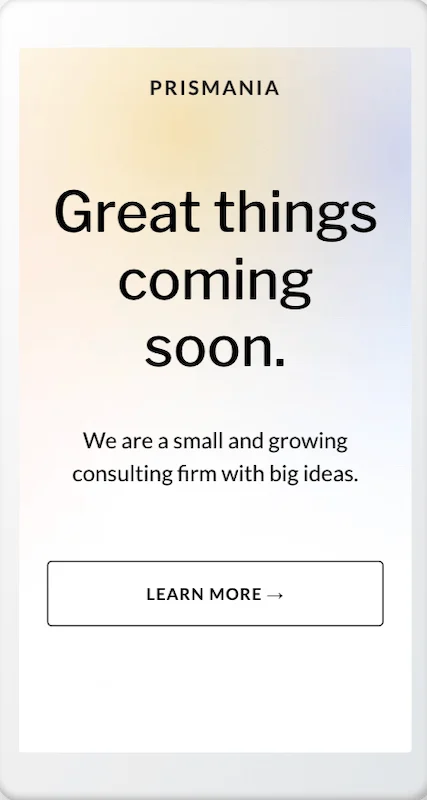 WordPress is one of the most popular website builders around the world and it also offers a free plan. To start, you can choose among thousands of customizable themes, and have different types of pages, a blog, portfolio, and ecommerce, for example. It's very easy to publish content, and you can count on a fast and intuitive editor, which saves your work every few seconds. 
Use the drag-and-drop tool to add images and other graphic elements on each page. You can create photo galleries, and upload audio and videos too, using your desktop computer or mobile devices. Share your blog posts on social media by automatically sending them to Facebook, and Twitter, so your followers can check them out when there is new content.
WordPress also helps you to have a search-engine-optimized website, by providing many SEO tools. Use the analytics features to keep track of your website performance, and get to know more about your customers' behavior.
17 - Astra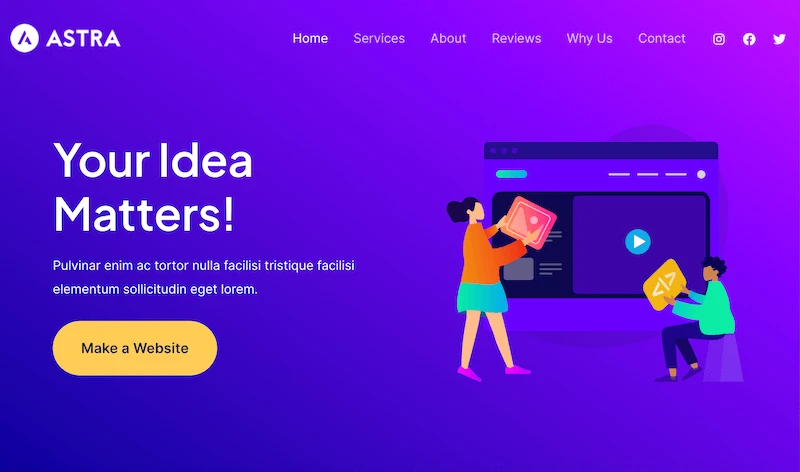 18 - Neve
19 - Inspiro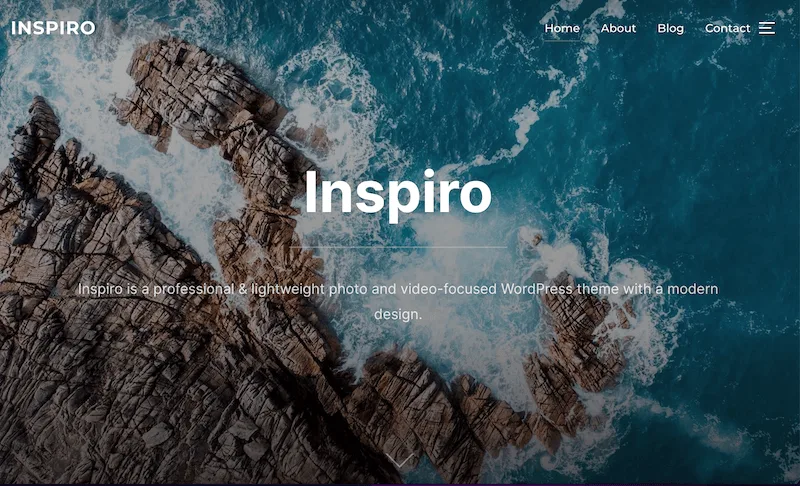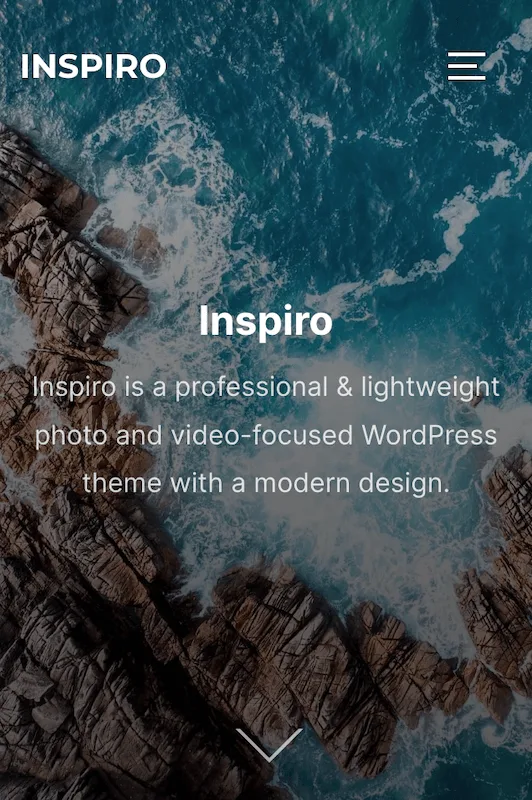 20 - Twenty-Twenty-Two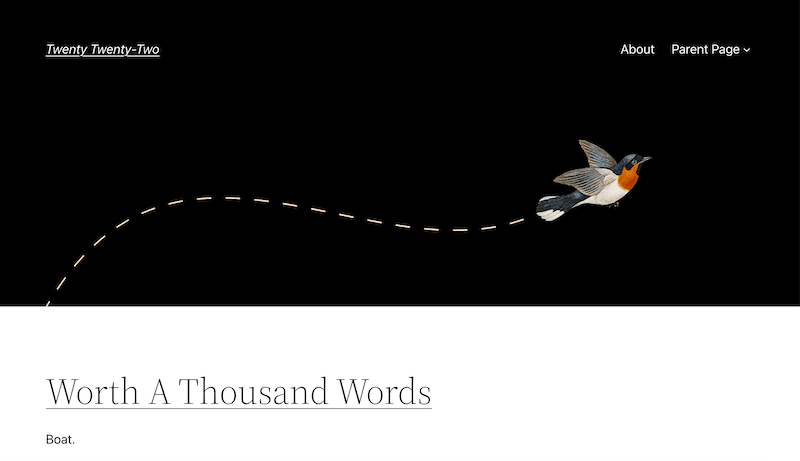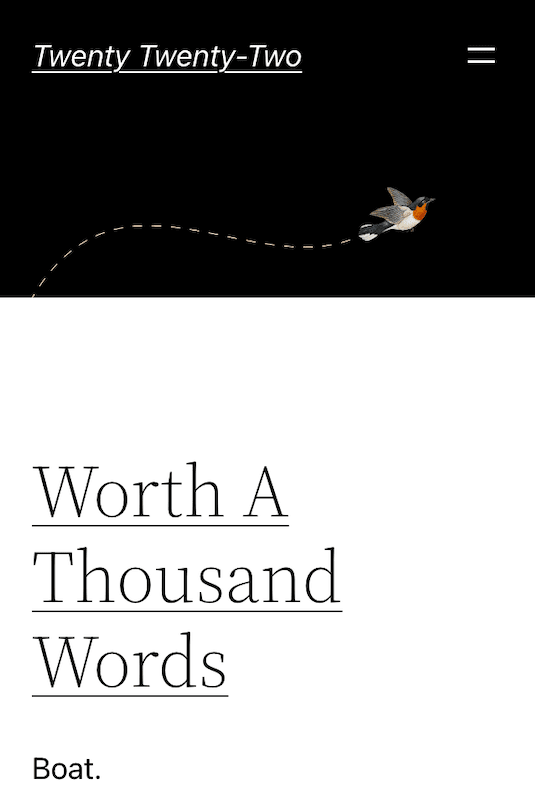 Create a Responsive Website
Now that you have seen some amazing responsive website templates, enjoy the opportunity to start building your website. You can create different types of pages that suit your purposes, such as a blog or an ecommerce site.
Besides choosing a responsive template, pay attention if it offers all the tools you need, for example, if it allows you to add a live chat, link to your social media, or include a sign-up form. Then, personalize the design to match with your brand's visual identity.
Like what you've read?
Sign up and try JivoChat for yourself!
It's free and only takes a couple of minutes to download.