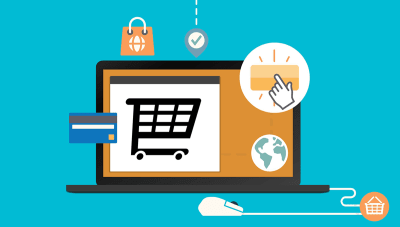 15 reasons to have a blog for your ecommerce
Clayton Quist
Customer Service Genie
Promoting your ecommerce on social networks is a good idea, but there's a reason why it shouldn't be the only thing you're concentrating your efforts on when it comes to digital marketing. As it's a third-party platform, you're obliged to play by their rules and, even if you follow said rules, they could make changes at any time which could significantly affect your reach. That's why it's vital that your shop has its own site, – check out our list of [20 sites to start your ecommerce] (/blog/ecommerce/websites-to-start-ecommerce.html) – and that you also consider producing content through a blog for your website, in the same way we do here on [Jivochat] (/blog/). There are lots of reasons for you to have a blog for your ecommerce, and you can check out 15 of them below!
1. Improve your ranking on Google
Google's robots trawl the internet to analyse and index sites for the search engine, ranking them according to their relevance. That is, the more relevant your ecommerce is, the better the position it will have on Google. A good way of improving your SEO is through content and links, which can be created through your very own blog. Every piece of content you create with internal links improves your Google ranking for a key-word relevant to your business.
To have a better idea of the impact that a good Google ranking can have on your business, check out the table below, created by the digital publicity consultation company Chitika. It shows the proportion of clicks received by the top 10 results produced by a search engine.
Have a look at: [How Instagram Shopping could revolutionise your ecommerce] (/blog/ecommerce/instagram-shopping-ecommerce.html)
2. Increase the number of pages on your site
Complementing the last point, having a blog that constantly produces content increase the number of pages on your site. This means that it is constantly getting bigger, which improves its ranking on Google and other search engines. Using SEO techniques and link building makes this even more effective.
3. Give your company a voice
Although factors like the price are extremely important when someone decides whether to make a purchase, lots of consumers are looking for a better connection, whether it's with other people or with brands. Through a blog, you can give your company a voice, rather than just showcasing your products.
This allows them to follow what your company is up to, what the news relevant to your area is and, mainly, find out more about your business. Through your blog for your ecommerce, you increase the chances of a visitor finding out more about your products or services, helping in the purchasing process and making it harder for them to go over to the competition.
Check out: [20 applications for your digital marketing team] (/blog/tools/applications-for-digital-marketing-team.html)
4. Having a blog for your ecommerce inspires trust
Just as it gives your company a voice, having a blog on your virtual shop is a way of inspiring trust in your visitors. This becomes even more true if you update your blog regularly. Having a blog gives your visitors the impression that your company is managed by human beings just like them, rather than just being a souless space that showcases products where they merely exchange money for products.
5. It can turn you into an authority in your area
If you have a voice and inspire confidence in your business' personality, your blog also helps you to stand out as an authority in your industry. Tutorials, market analyses and case studies are the kind of thing you could try on your blog, amongst others. This will help with building both your personal brand as someone knowledgeable in your area, as well as your company's brand.
6. Inform
Your ecommerce's blog isn't only good for making connections, improving your Google ranking and building your reputation. In truth, its most basic role is pretty simple, and that's to inform your visitor. Through your blog you can clear up any specific questions about the products you sell. You can also, for example, inform people about which situations your specific service could be useful in, and even about how your production process works.
7. Tell your story
One way of gaining a connection with your clients that can make them loyal to you is telling good stories. As well as attracting and keeping the attention of a visitor, you can use your ecommerce site's blog to tell the story of your brand. A blog isn't just a tool for reaching and engaging more people, but is a way of telling the story of how your brand has evolved over the years, and what the main ups and downs have been during this time.
8. Multiple points of entry for visitors
In item 2, we mentioned that a blog helps to increase the number of pages on your site. This doesn't just mean your main page will rank better, but will provide lots of different entry points into your site. Through your key-words, the scope of terms that will make your site appear on search engines increases, meaning your ecommerce has a higher volume of traffic.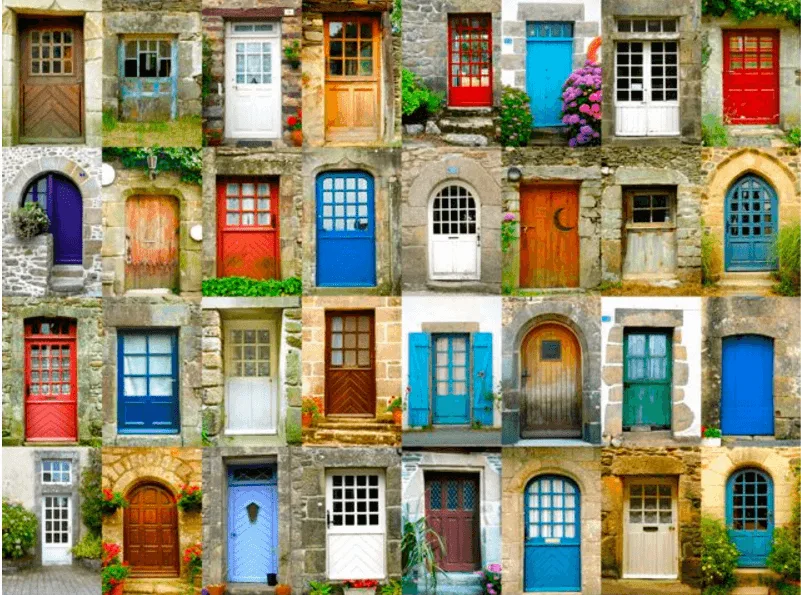 9. Keep people coming back to your site
Even if a visitor doesn't end up buying anything on their first visit, having a blog might mean that they are interested in receiving more of the content produced by your company. This could be reflected in further visits in future – which could in turn result in those dreamed-of [conversions] (/blog/ecommerce/ways-of-increasing-visitor-numbers-conversions-online-shop.html) - or in them signing up to receive special offers and content via email.
10. Help with problem resolution
As we mentioned in item 6, your blog is also there to inform people. This, however, does not mean that you can delegate all problem solving to your [online customer service team] (/blog/communication/online-customer-service.html), or limit the help you provide to an FAQ section. You can produce posts which help with solving certain specific problems. From lists of common situations, or a more detailed tutorial for a more complex problem, this type of content attracts lots of visitors.
11. Communicate with your clients
Despite [live helper chat] (/blog/jivo-tutorials/live-helper-chat.html) being the best tool for communicating with your clients or visitors – click the [link] (/features/) to check out what Jivochat has to offer in this area -, you can use your blog for this too. If you have a comments section, it's worth establishing which topics are most discussed by people, and then commenting on or addressing these topics in future posts, when relevant to your business.
Did you know you can include an online chat on your blog? Find out the [6 reasons to install one right now!] (/blog/communication/reasons-install-online-chat-blog.html)
12. Improve your presence on social networks
Allying your social media strategy with your blog will set you on the path to increased traffic. The posts you make on the blog can be published on your fan page, for example, increasing your reach, especially when you also share them on social media. Remember that good engagement on these also improves your ranking on search engines.
13. Helps build a community around your brand
This also comes from your presence on social media, but your blog can help to increase loyalty when it creates a community around your business. One way of increasing the loyalty of clients through your blog is personally responding to comments and messages that you receive.
14. Another tool for promoting sales
One of the techniques that should be used for blog posts, both for ecommerce and other areas, is calls to action. They might have different aims, however, in ecommerce, you're likely to use them to close new sales. That is, every post could mean you make a new sale, even if you're not specifically talking about one of your products.
JivoChat Partnership: our affiliates program pays 30% in recurring comissions!
15. A blog is one of the cheapest digital marketing tools
A blog is one of the best digital marketing tools available. This is because every single post makes your business grow. A post you publish today could still be generating traffic to your page even two years from now, depending on the topic. Whilst social media is useful for promoting your business in the present moment, a blog is the best way of maintaining a constant flow of traffic through a good ranking on Google.
Find out about Jivochat's features, and how it can be integrated into your ecommerce site's blog!
As we mentioned at the start of the text, you can also use your online chat on your blog. Amongst the [features] (/features/) of Jivochat, it's possible to install it through a plugin for the WordPress platform. Check out our [payment plans] (/pricing/), and find out why Jivochat is the best online customer service tool!
Like what you've read?
Sign up and try JivoChat for yourself!
It's free and only takes a couple of minutes to download.