Is Support from a Smartphone Possible? What Can You Do to Make It Easier?
Paulo Andraus
Super Seller
Mobile devices are becoming more and more part of our everyday routine, but for determined tasks, they still aren't the best platform in comparison to desktops and laptops. But delivering customer service isn't one of these tasks, you definitely can use your smartphone to assist your visitors from anywhere.
In today's competitive market, you must always be ready to address potential customers in need of assistance through your online chat platform. But what if you're not sitting at your workstation, can you still support your visitors? With JivoChat, yes, you definitely can.
We also have excellent tips that will help to boost your efficiency while assisting your customers through mobile devices. Remember, exceptional customer service is about expediency, accurate information and solving problems.
Setting up and getting ready
After installing JivoChat on your website, the only thing you'll need to support your customers using your smartphone is to download our mobile application. Just check out the links for iOS and Android devices.
Remember, JivoChat offers powerful integrations that will allow you to help customers coming from various sources, such as Facebook Messenger, Viber, and more. That means that you'll only need a single application (JivoChat) to address incoming support requests.
With our mobile app, you are still able to gather information and share files with your customers. Also, all of the communication history is saved for your future reports and analyzes.
Read Also: What Are the Benefits of a CRM for Your Ecommerce?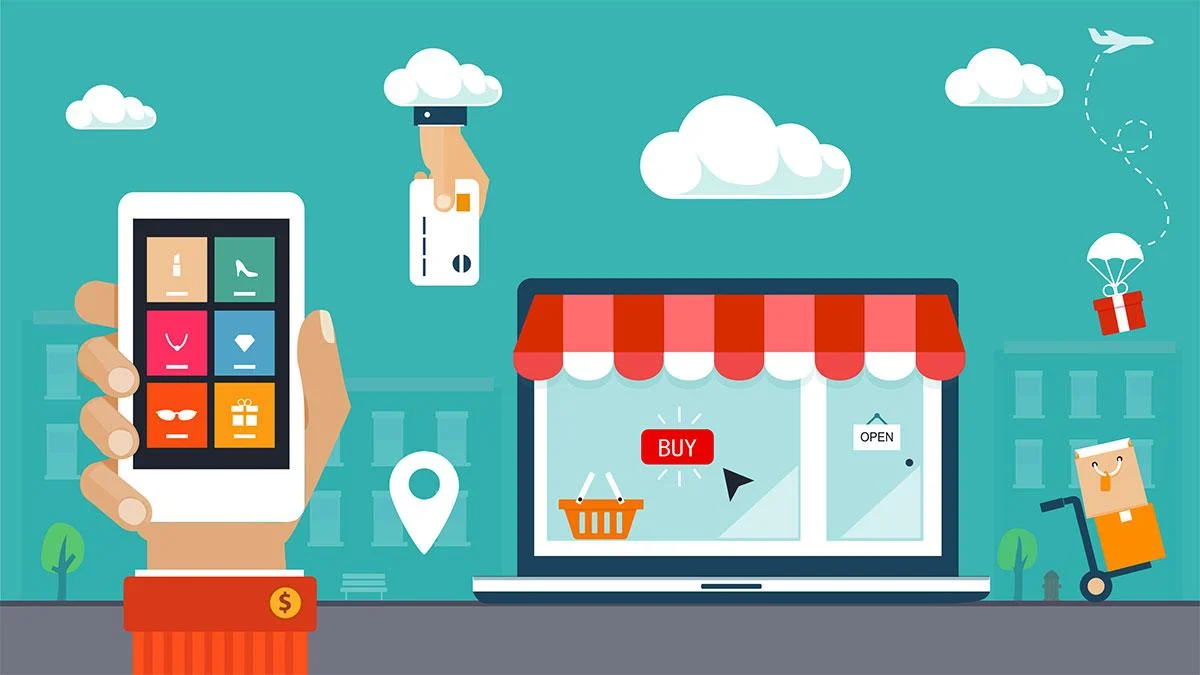 Tips to improve your efficiency and make it easier
Now that you have set up JivoChat's app, you're ready to start. We'll give you remarkable tips that will help to impress customers, even if you're on your smartphone. Here, we'll list 5 things you can do to improve your efficiency while maintaining your company's quality standards.
1. Use JivoChat's canned responses
Canned responses can be configured on your JivoChat dashboard and will also work on the mobile application. That means that you can quickly reply to frequently asked questions in a more efficient way.
Also, another great tip that will help you whenever you're not readily available to assist customers is to maintain an updated and well-structured knowledge base on your website. Self-service support is an excellent convenience that will satisfy many visitors.
2. Have an image bank
If your company produces promotional material, images with product details or special offer flyers, make sure that all of them are at your disposal on a cloud-based image bank that is easily accessible from your mobile device.
We recommend having a Google Drive folder with all your product images, for example. That allows you to quickly and easily share images with your customers. Doing so will save you the time of looking for them on the Internet or even having to leave our app.
Not sure how to have great images on your website? Be sure to take a look at our excellent suggestions!
3. Use the callback tool or telephony
Sometimes, the best way to help your customer is by directly calling them using our callback tool or JivoChat Telephony. That is a great way to approach your visitors and, many times, it considerably speeds up the whole process of understanding the problem and delivering the right solution.
JivoChat Telephony also allows you to forward calls, as well as register company numbers that are able to receive incoming support requests from your customers. Also, you may record calls and include them in your reports and analytics.
4. Make use of quick phrases and our multilingual tool
JivoChat's mobile app memorizes everything you have written, improving your experience when typing out messages to your customers. Also, we offer the option of saving quick phrases that can instantly be sent, improving the speed at which you answer your customers.
Also, you'll still be able to talk to customers in virtually any language. Type in your own language and customers will receive the message automatically translated to their preferred tongue. Why hire multilingual support representatives?
5. Have a Useful Links document
Just as useful as an image bank, consider having a document on cloud storages such as Google Drive, with all the useful links you could need to send to your customers. Such as the link to your knowledge base, registration page, as well as product categories for your online store.
Going to a single place to get any link you need is definitely faster than browsing through different pages on your mobile phone to find what you need. Once again, if you're looking to deliver high-quality customer service, do it in a timely manner.
Don't Miss: What Is Growth Hacking and How to Start It in Your Company
Be always available with JivoChat
Even if you find yourself in a situation where you cannot access your computer or laptop for any reason, don't worry, we got your back. With JivoChat you'll not disappoint your customers. The best part is that you can try JivoChat completely for free for up to 5 agents on your company.
Besides being available and providing mobile support, JivoChat offers a wide range of additional features for your website chat, such as allowing you to transfer calls to other agents.
Like what you've read?
Sign up and try JivoChat for yourself!
It's free and only takes a couple of minutes to download.