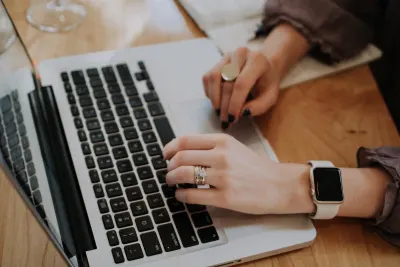 How to Start an Email: 35 Amazing Opening Lines
November 23, 2022
updated September 1, 2023
Reading time ≈ 11 minutes
Jaqueline Corradi
Content Manager
Regardless of the subject, you are going to write about, knowing how to start an email plays a significant role in whether the recipient will keep reading the message or not. It's fundamental to be polite and analyze your target audience, and the purpose of the message.
The way you open an email can impact directly the rate of success of an email marketing campaign, for instance. Check out the article and discover more about the opening lines you can use, and what you should avoid.
Why Knowing How to Start an Email Is Important
Every email you write, mainly when it is for professional purposes, is an opportunity to engage with your audience and strengthen your relationship with them. The way you start the email can set the tone of the conversation and determine if the person wants to dedicate part of their time to reading your message. 
In a world where people receive tons of emails per day, it's a challenge to get them to open yours. Then, you need to know how to start an email so they won't move to the next in line. Give them reasons to pay attention to what you have to say, this enhances the chances to make them follow your call to action. 
For example, when you enter a place you will greet everyone who is in the room politely, and introduce yourself if you are meeting them for the first time, right? Because the first impression matters. Besides, you probably would be seen as rude if you started the conversation just by stating what you want, with no regard for others. With an email, it isn't different, the reader needs to connect with you. 
5 Tips on How to Start an Email
1. Be Professional
If you are writing an email to a customer, a co-worker, your boss, or a partner, it's always essential to be professional. Starting an email with greetings like "hey buddy" or abbreviations such as "wassup" is inappropriate to the context. 
You don't need to be too formal. But, you shouldn't write the email the same way you would talk to a friend. Depending on the brand's identity and tone of speech, you can be more casual, but be careful not to exceed. 
2. Spell the Names Correctly
Every time you write an email, double-check if you have written the recipient's name correctly, with no spelling mistakes. When the subject is how to start an email, it's great to use the person's name because it makes it more personal. 
However, if you misspell it, you may hurt how the person sees your company. It shows that you don't pay attention to what you are writing and that conceives a message that you are sloppy. 
3. Consider Who You Are Talking to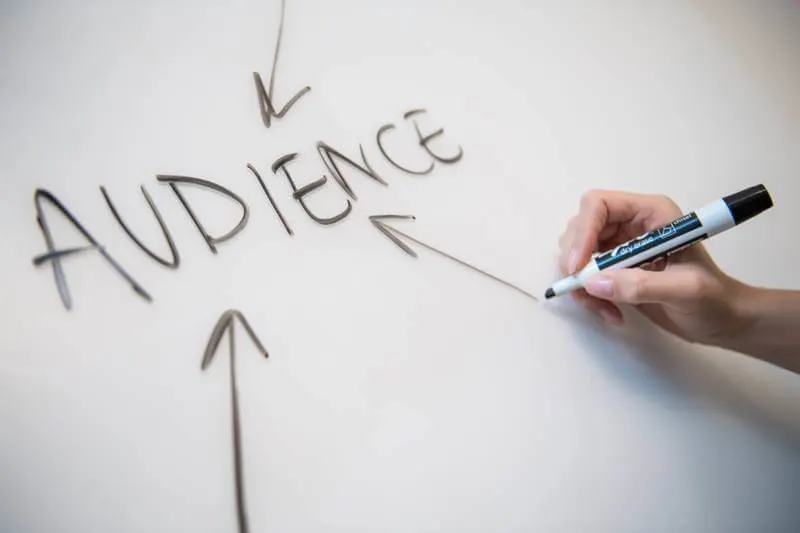 Before you start an email, consider who your target audience is. That will influence immensely on how to set the tone of your message. For example, you won't write the same opening line for a newsletter addressed to the customers and an email to your boss. 
You need to consider what's the purpose of the message, and the characteristics of the readers. When you write emails for a marketing campaign, it's necessary to align them to the brand's identity and the audience profile.  
For example, if your target audience consists of young adults between 25 to 30, you may be more casual to drive their attention. On the other hand, if you are writing to a company CEO, it may require you to be more formal. 
4. Start with a Greeting
It may seem obvious, but it's very important to start an email with a greeting. Otherwise, it may sound impolite. There are several ways to greet someone, choose the one that suits the situation best, and include the person's name if you know it. 
5. Explain the Reason for the Email
Most people don't have much time or patience to read extremely long messages. Therefore, you should be clear and direct in your email. Don't stall at the beginning of the email. After greeting the recipient, explain why you are contacting them. 
How to Define an Email Goal
A catchy email opening line is a great start to drive the reader's attention, but you need to have the email purpose well-defined and clear in the text. Pay attention to being coherent from the beginning to the end of the email text.
To help you with that, before writing the email structure its content, and answer the following questions. 
What is your purpose with the email?
What are the main points you wish to highlight to the reader?
What's the appropriate tone of speech considering the email context?
How can you make your points clear taking into account who you are writing to?
You can get inspired by analyzing the email you receive daily. Try to identify what elements they contain that caught your attention and compelled you to read them until the end, and even follow a call to action.
6 Opening Lines You Should Avoid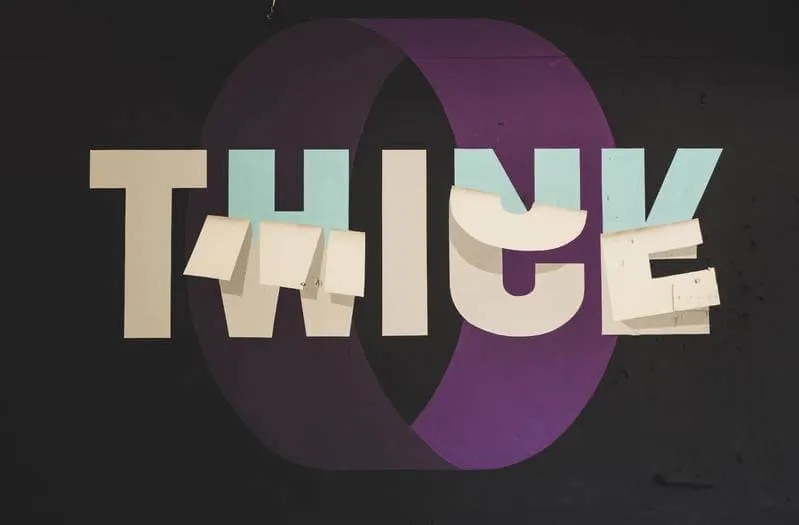 Some greetings should be avoided when the subject is how to start an email: 
1. To whom it may concern
It sounds too formal, and it's impersonal. It gives the impression that you didn't bother on knowing who the recipient is. 
2. Can you do me a favor?
The purpose of the message may be to ask a favor, but opening the email this way sounds rude. Insert a greeting first and show consideration to the reader.
3. Let me introduce myself
That sentence is redundant and a waste of the recipient's time. You don't need to narrate what you are going to say Instead, just introduce yourself, and be direct.
4. Hey 
This greeting is too informal for a professional email. it's better to avoid it, so you don't risk being perceived as impolite. 
5. Emojis
Using emojis along the email isn't a problem, if you work in a more casual company or if you want to send a funnier message to the customers to become closer to them. However, emojis shouldn't be used to start the email. 
6. Greetings
Just saying greetings sound soutdated. It's more advisable to use other expressions, such as "Hi" or "Hello" followed by the person's name. 
35 Email Opening Lines Examples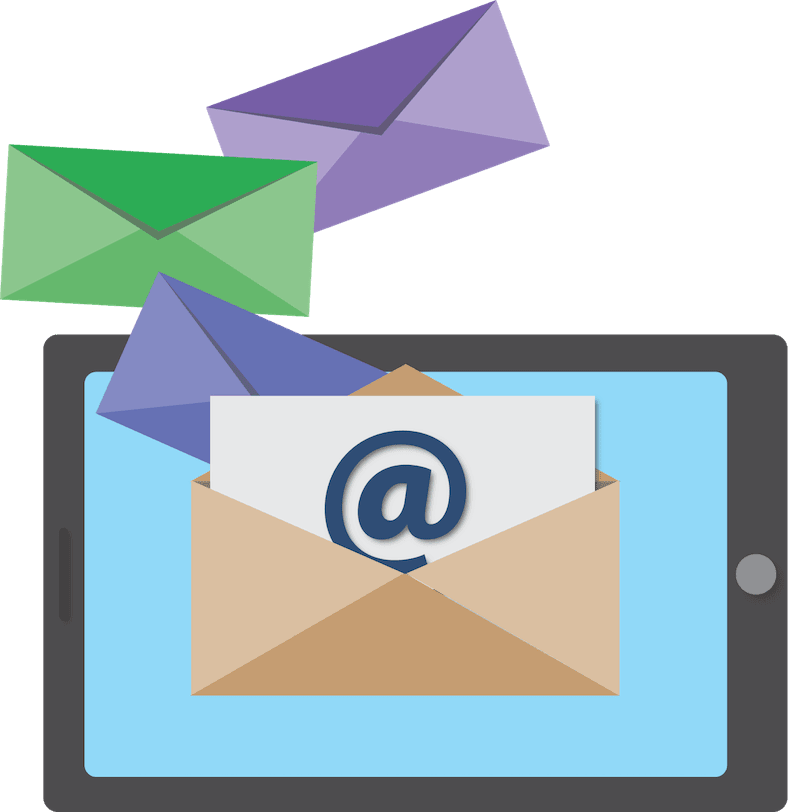 Formal Email Greeting
1 - Dear (name of the person)
2 - Hi (name of the person)
3 - Hello (name of the person)
4 - Hi team
5 Hi (department name) team
6 -  Hi (name of the person). I hope your week is going well.
7 - Hi (name of the person). I hope you had a nice weekend.
8 - Dear (name of the person). Thanks for…
9 - Dear (name of the person). I'm reaching out about…
10 - Good morning/ afternoon/ evening
11 - Hello all 
12 - Hi (name of the person). It's great to hear from you.
13 - Hello (name of the person). Hope this email finds you well.
14 - I'm glad to announce…
15 - Allow me to introduce myself
16 - It's my pleasure to inform you…
Following Up Email
17 - Hi (name of the person). To follow up on our meeting…
18 - Dear (name of the person). As promised, I'm…
19 - Hi (name of the person). Can you give me an update on…
20- Hi (name of the person). As we discussed on our call…
21 - Dear (name of the person). I'm getting back to you regarding the …
22 - Thank you for the quick response…
23 - I appreciate the update
24 - Just checking in…
25 - Hi (name of the person), I wanted to follow up with you…
26 -  As promised…
27 - Hello (name of the person), could you provide me with an update? 
28 - I just read your email about…
29 - Thank you so much for your feedback
30 - Thank you for your help…
31 - As we discussed…
More Personal Opening Lines
32 - Dear (name of the person). I hope you enjoyed your (name of the event)
33 - Hi (name of the person). Congratulations on…
34 - Hi (name of the person). It was great to see you at (name of the event).
35 - Me again (informal).
5 Email Marketing Tools to Help You Enhance Email Performance
Knowing how to start an email is fundamental, but you also need to count on tools that will help you with improving results. You should be able to have your emails sent automatically based on trigger actions, track who opened it, and how many people read the full text and clicked on the call to action. 
Besides, you can make A/B tests and use different opening lines to identify which one is the most effective. This way, you and your team can improve email writing constantly. Knowing an email will be a simple task.

With Brevo, you can build your email list with landing pages, add sign up forms on websites and enjoy other marketing tools the platform offers. It allows you to design your email with pre-built templates, and customize the visual identity the way it suits you best, which is also important to compel the reader to read your message. 
You also can create segment email address lists to set up who must receive a specific email. It's possible to target contacts based on their interests and behavior. Then. use Brevo analytics tools to track how each email performs. 
Key features:
High deliverability level
Pre-built email templates
Email segmentation
Drag-and-drop editor
Automate sending emails
Track email performance
E-goi provides several tools that will facilitate your email campaign strategies. You can use its templates to create personalized emails. For sale emails, you can set up the messages to show different products based on each customer's preferences.
To prevent the emails from going directly to the spam folder,  the platform complies with good practices,  such as respecting GDPR. You can check email metrics as well, including bounce, open, and click-through rates. 
Key features:
Free newsletter templates 
A simple and professional editor
Dynamic content
A/B Testing
List segmentation
High deliverability rate
Automate your email marketing
Analytical reports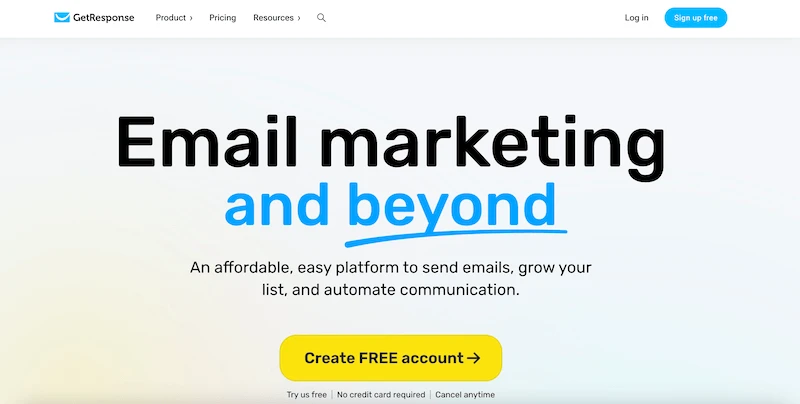 GetResponse offers an email creator feature with a drag-and-drop builder to develop your layouts, with responsive design. This way, the email reader can have a good user experience whether they are opening the message on their desktop computer or smartphone, for instance. 
Another advantage is that you can also use sections to structure the email, insert gifs, images, and videos, add basic blocks, and save them to use in other emails. 
With a 99% deliverability rate, Get Response provides automated features as well, to segment your email list, build email sequences, and send each message at the best time with the Perfect Timing tool, considering different time zones. 
Key features:
Drag-and-drop builder
Mobile-friendly templates
Goal-oriented templates
99% deliverability rate
Perfect timing tool
Dynamic content
Automatically recommend products

MailerLite gives you many resources to create the perfect email layout and content, drag-and-drop editor, HTML editor, and pre-built templates are some of them. You can set a series of emails triggered by your leads and customers' actions. For example, when they subscribe to your newsletter, a welcome email is sent automatically. 
Also, by using the automation resource, it's easier to update the customer about the status order or send a cart abandonment email. Other advantages offered by MailerLite are creating segments based on customer behavior and tracking performance. 
Key features:
Drag-and-drop editor
HTML editor
Rich-text editor
Mobile-friendly templates
Lists segmentation
Email automation
Track results
Moosend allows you to create segmented email lists according to categories like location, age, gender, or more complex criteria such as past purchases, and last seen products. You have the opportunity to deliver personalized experiences.  
The platform also provides features for designing emails. You can enjoy responsive pre-built templates and customize them. With the MoonSend data analytics tool, you can check important performance metrics, including open, click-through, bounce, and unsubscribe rates. Every activity is reported, so you can continuously improve your marketing plan. 
Key features:
Drag-and-drop editor
Advanced segmentation
Content personalization
Data analytics
Real-time reporting
A/B testing
Keep the Tone of Speech Aligned with the Brand's Identity
To know how to start an email, it's indispensable to consider the message, the target audience, and the brand's image, mainly when the email is addressed to customers. In the case of email marketing campaigns, the recipients should be able to recognize the brand's traits from the subjetct line to the end of the message. Keep that in mind when writing and make A/B tests to find the best way to write opening lines for the different types of emails.
Like what you've read?
Sign up and try JivoChat for yourself!
It's free and only takes a couple of minutes to download.