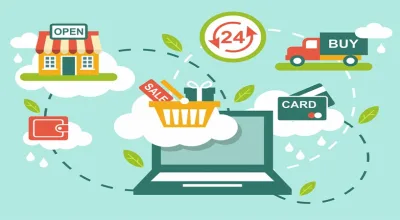 Why You Want to Go Omnichannel Right Now
February 27, 2019
updated November 28, 2022
Reading time ≈ 6 minutes
Emma Longridge
Content Manager
Omni-what?
"Omnichannel" is a popular marketing concept we've seen come up frequently over the past few years. More and more teams are looking into how to convert over into an omnichannel structure in order to keep up with a growing trend and remain ahead of the proverbial "curve."
However, beyond just maintaining momentum with a new fad, an omnichannel retail structure can actually help grow a company's reach and overall competitiveness in today's market.
In this article, we'll explore the concept behind what being omnichannel means and why your team should start making the right moves to switch over.
What makes omnichannel marketing different?
Before talking about the benefits that omnichannel marketing strategies can bring to your business, let's understand what an omnichannel structure is and how it differs from other commonly used models such as multi-channel and cross-channel marketing techniques.
Multi-channel
As the name implies, multi-channel marketing is all about offering multiple communication channels between customers and a brand. These communication methods could be customer experience services via a call center, e-mail marketing campaigns, chatting through social media, or in-person access to retail locations.
Most of the time, these different channels end up competing against themselves. With a multi-channel company, a customer may be able to find the same product on the company website and in-store, but with different messaging and perhaps, differing prices. What can happen is that the customer will pick between two products (although both products are the same), and feel a sense of satisfaction because out of 2 valid options, the customer had the advantage of choosing their "best choice."
Cross-channel
Unlike multi-channel marketing, the concept behind cross-channel marketing is to work together to help contrasting communication channels succeed. For example, a retailer has the option to purchase a product online but then switch the method of product interaction by allowing the customer to pick up the product at the brand's physical store. Product discounts are the same across all channels, which means the customer won't need to look through different channels to find the best deal on the same brand.
Omnichannel
So this leaves us with omnichannel marketing. What is it exactly? Tech professionals weigh in on their own definitions:
Hubspot defines it as: "the ability to deliver a seamless and consistent experience across channels, while factoring in the different devices that consumers are using to interact with your business."
Google defines it as: "ensuring [retailer] marketing strategies are geared toward enabling customers to convert on any channel."
We have our own definition. We think the concept behind omnichannel strategies is somewhat similar to what cross-channel marketing is.
However, in this case, the goal is to make sure the customer can't tell the difference between the channels they're interacting with.
To achieve this, you must connect and integrate all of your communication platforms in a way to deliver a unified experience to your customers.
One way a team could offer omnichannel capabilities is if a website visitor starts a live-chat session through your company's Facebook page, and seamlessly opens a new tab with your website page open to continue the conversation through webpage live chat swiftly and easily.
On the customer service side of things, your own team can leverage an omnichannel structure by tracking a customer's communication history from any of your channels in order to provide a personalized service.
Don't Miss: How an Online Chat Can Help Your Ecommerce Grow!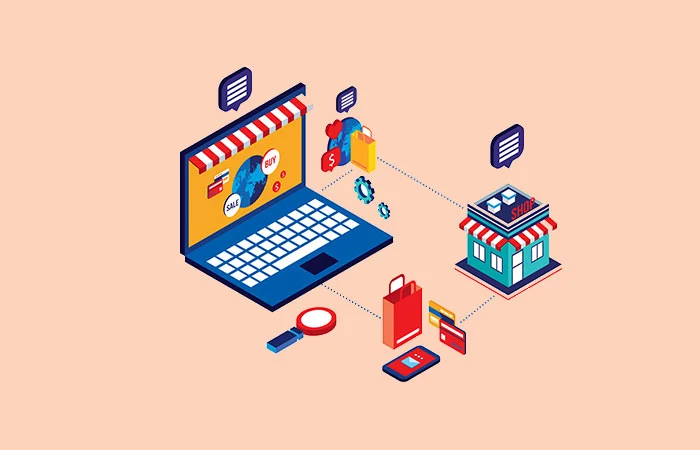 Why should my business be omnichannel?
Now that we better understand the concept behind omnichannel strategies, let's explore the leading reasons why you should be making the change right now.
1. Customer expectations are very high
Customer service is changing. And, probably for the better. As technology evolves, we're finding optimized, more efficient ways to care for our clients.
These innovations are actively creating environments in which teams feel the need to compete with each other.
So where does that leave the customers? It leaves them with the highest expectations possible... continuing the cycle of comfort and security that these audiences are accustomed to.
Customers are also growing more impatient. Your customers don't want to flip open different tabs and windows anymore to get the support they need.
Instead, they expect to find a high-quality, personalized experience... and they want it right now. If your company isn't able to deliver that, your competitors will.
2. You can increase sales opportunities
Offer a unified buying-process to your customers through omnichannel solutions, and you'll start seeing that you can leverage your communication channels to increase sales opportunities.
Take, for instance, offering the customer experience not only to your online customers but your offline ones as well.
A study by IDC research reveals that customers who buy in store and from an e-commerce site have a 30 percent higher customer lifetime value than those who buy in one channel.
Having all your communication platforms working together to better serve your customers will greatly improve your agents' ability to deliver personalized customer experiences and finding/keeping the customers that you actually want.
3. You can become more customer-centric
Remember, omnichannel strategies are all about the customer. The main goal here is to combine all available tools that they already use and feel comfortable with to provide a seamless shopping experience for everyone interested in your product/service.
Your customers are bound to recognize that and be more likely to become loyal to you.
Who has already joined this movement?
To exemplify how omnichannel strategies are applied in different kinds of businesses, let's take a look at three examples of customer-centric companies that seek to provide an efficient all-in-one customer experience to their clientele.
1. Starbucks
The multinational American coffee company focuses its efforts on delivering the best well-rounded experience to its customers. Through their mobile application and Starbucks Card, the company allows customers to own their shopping experience and benefit from the convenience of taking their purchases mobile.
How it works is that you get a free rewards card that you can use whenever you make a purchase. But unlike traditional customer loyalty programs, Starbucks has made it possible to check and reload your card via phone, website, in-store, or on the app. Any change to the card or your profile gets updated across all channels, in real-time.
With their app, you can find nearby Starbucks stores, place orders ahead of time, pay through the app or in the store, send gifts with digital Starbucks cards to your contacts, and even receive rewards that can be redeemed for a free drink or food.
2. TBC Bank
TBC Bank is a financial institution that decided to look into ways that it can offer omnichannel capabilities.
To acclimatize to a digital world, the company implemented a seamless omnichannel strategy to help new customers finish their onboarding process with flexibility. After beginning the process through a call center, they can finish Image via an ATM branch, or kiosk, offering an all-inclusive experience.
3. JivoChat
By offering integrated customer service solutions, JivoChat allows your business to shift to an omnichannel strategy. With it, your employees can keep track of all communication channels, including your mobile app, in a single platform.
On the customer side, website visitors can seamlessly navigate across your channels without interruption: access conversations via social media, quickly and swiftly switch to voice services, integrate easily with different CRM platforms, chat over email, and more.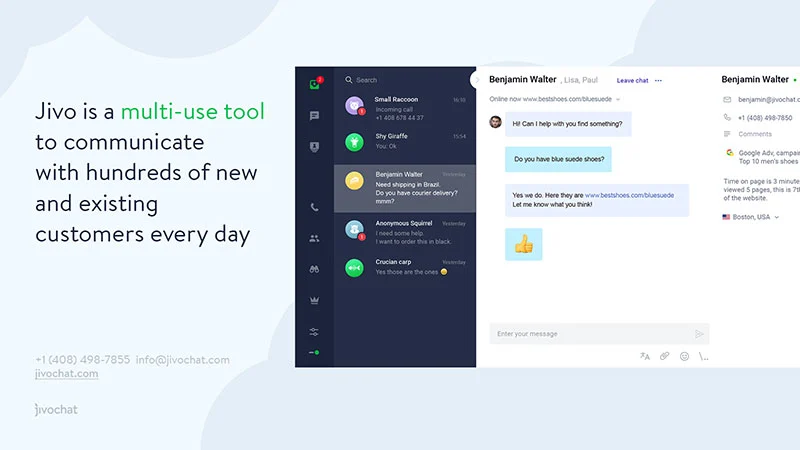 Implement omnichannel structure in your own business
Now it's your turn! Add a chat button, provide value and grow/retain your customer base. Go omnichannel!
If you're lost, the first thing you'll need is an all-in-one customer service platform ready to fulfill all your business messenger needs. Why not start by finding out how JivoChat can help you achieve your best strategy? With our omnichannel customer service solutions, you'll be able to begin the process sooner than later. Take a look!
Like what you've read?
Sign up and try JivoChat for yourself!
It's free and only takes a couple of minutes to download.