9 best free apps to create images in your virtual store
September 1, 2017
updated May 22, 2023
Reading time ≈ 5 minutes
Paulo Andraus
Super Seller
If there is something in common among all ecommerces are the large amount of images, taking into consideration that almost all have a showcase to display the products for sale. We already offer some tricks to take the best pictures of your products to put in your ecommerce in this text, but considering virtual stores that offer digital services or products, it is sometimes necessary for these images to be created.
If you are starting your business and can not hire a designer yet, we separate 9 of the best free applications to create images in your virtual store. In this way, you can test and choose which of these apps will meet your needs right away and allow you to populate your ecommerce with images without appearing amateurish.
If you are already a Jivochat subscriber, be sure to check out this tutorial: 8 Steps to Give Administrator Privileges on Jivochat
1. Canva
One of the most complete free applications to create images. Despite having paid plans, the free version of Canva already allows users to choose different models of image to work on, applying edits. The wide range of template types is the main advantage of the app, which allows users to create from book covers to profile photos on social networks, among many others. That is, any type of image that you want to create for your virtual store can be made through the Canva. Click here to access the Canva and start using it.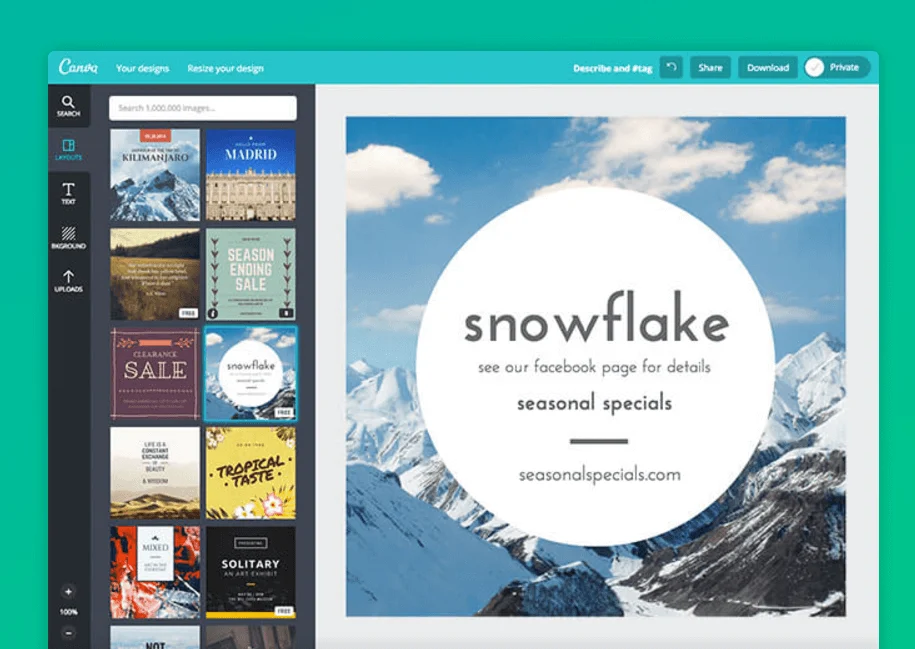 2. Pablo by Buffer
Focused on social networks, Pablo by Buffer also has a good number of tools to create your images, without charging anything for it. Its collection of images for free use is quite extensive, surpassing the mark of 600,000 available images. All images in this collection can be resized automatically to fit the recommended dimensions of social networks such as Facebook, Pinterest, Twitter e Instagram. Go to Pablo's Page to access the publisher.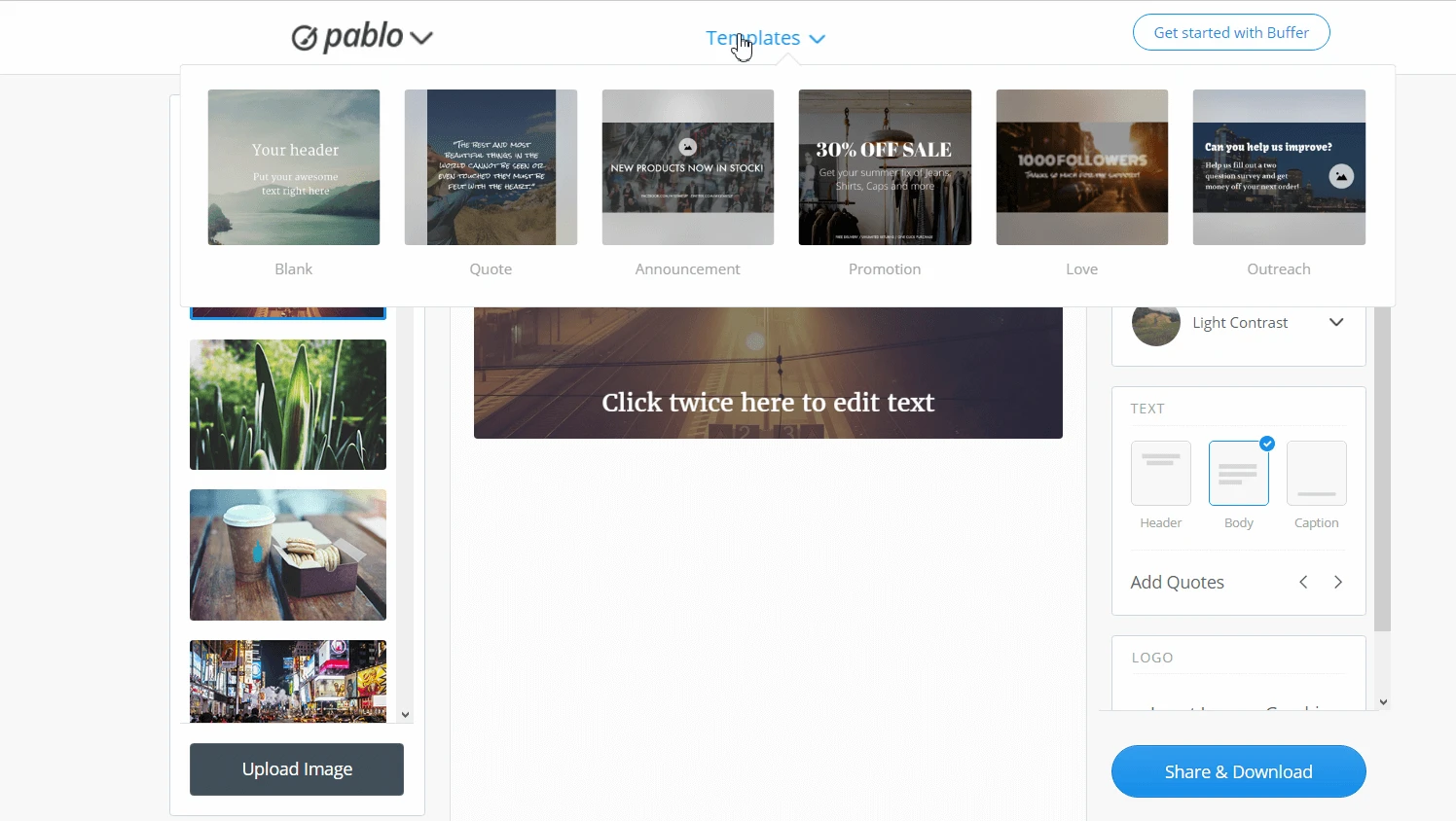 3. PicMonkey
An alternative to Pablo, PicMonkey is also an image editor with a focus on social media. With tools for creating and editing, this application even has a blog with tips and tutorials on how to use its functions, making life easier for beginners.
PicMonkey has a free plan and paid options, adding more features. New users can test the application with all its functions released for 7 days for free. Among the editing options, you can create mosaic of images, retouch them and use pre-created templates to assemble your own image. Log in to the PicMonkey website to get to know the app.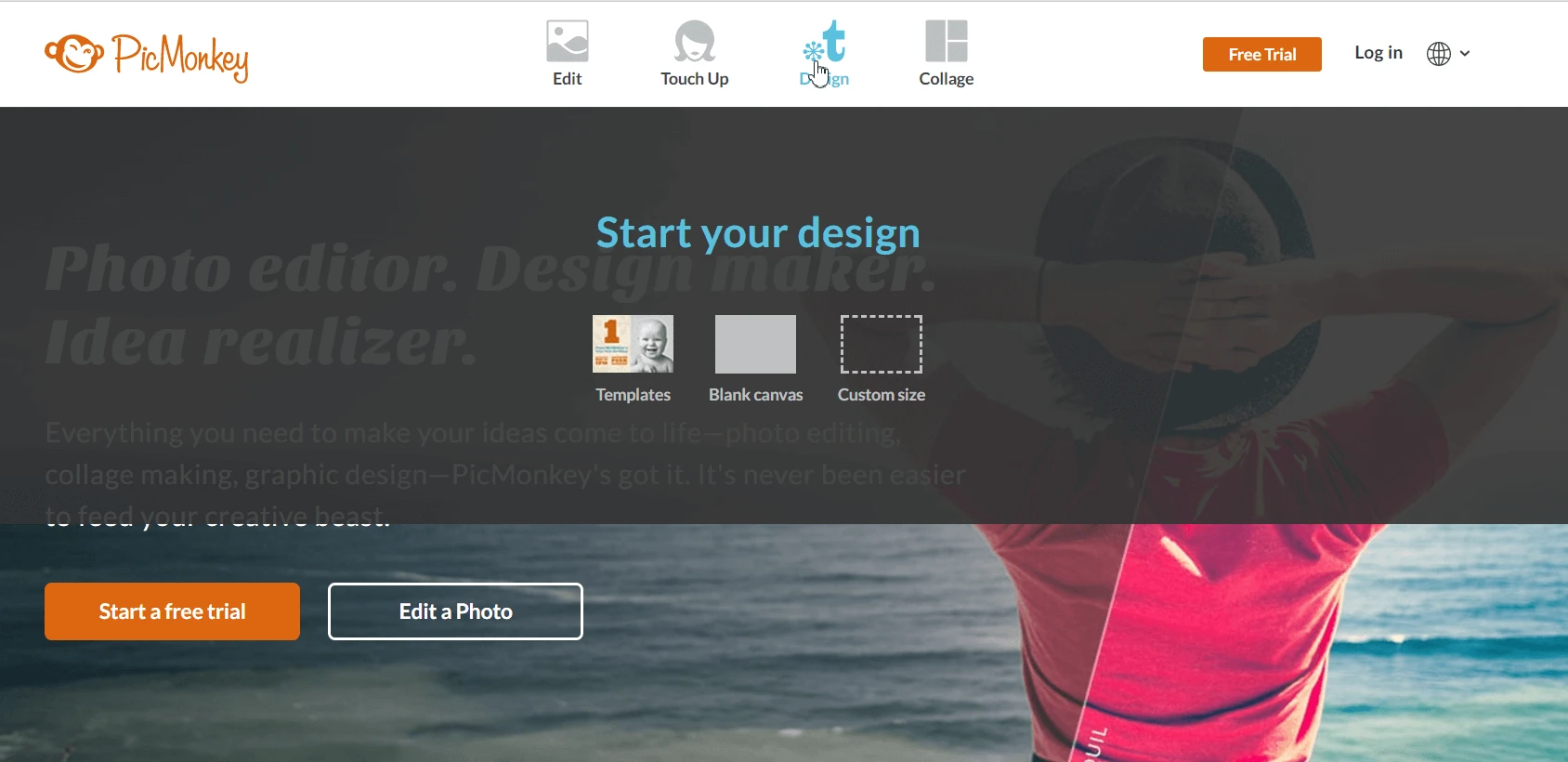 4. BeFunky
With a similar proposal to Canva, BeFunky is an editor that allows you to create images regardless of purpose, be it to post to your Fan Page on Facebook, create the visual identity of your virtual store or create the photos of your digital products. It's also possible to create image mosaics - ideal for combos of discount products in your store - and the app also features paid plans, enabling more models ready and effects to include in photos, among others. See more about BeFunky on your website.
5. LogoGarden
This is one of the imaging applications specialized in helping users create their logos. LogoGarden has a large collection of images that you can adopt for your company, as well as various effects that can be applied to them and the possibility to adjust colors and include texts. The logo samples that you can choose are separated by categories, allowing you to check several examples according to the industry that is acting.
An ideal application for anyone who is starting a businness. If you prefer, the LogoGarden team has a team of designers who can assemble a logo for you for the starting price of $ 39.99. Click here to know more.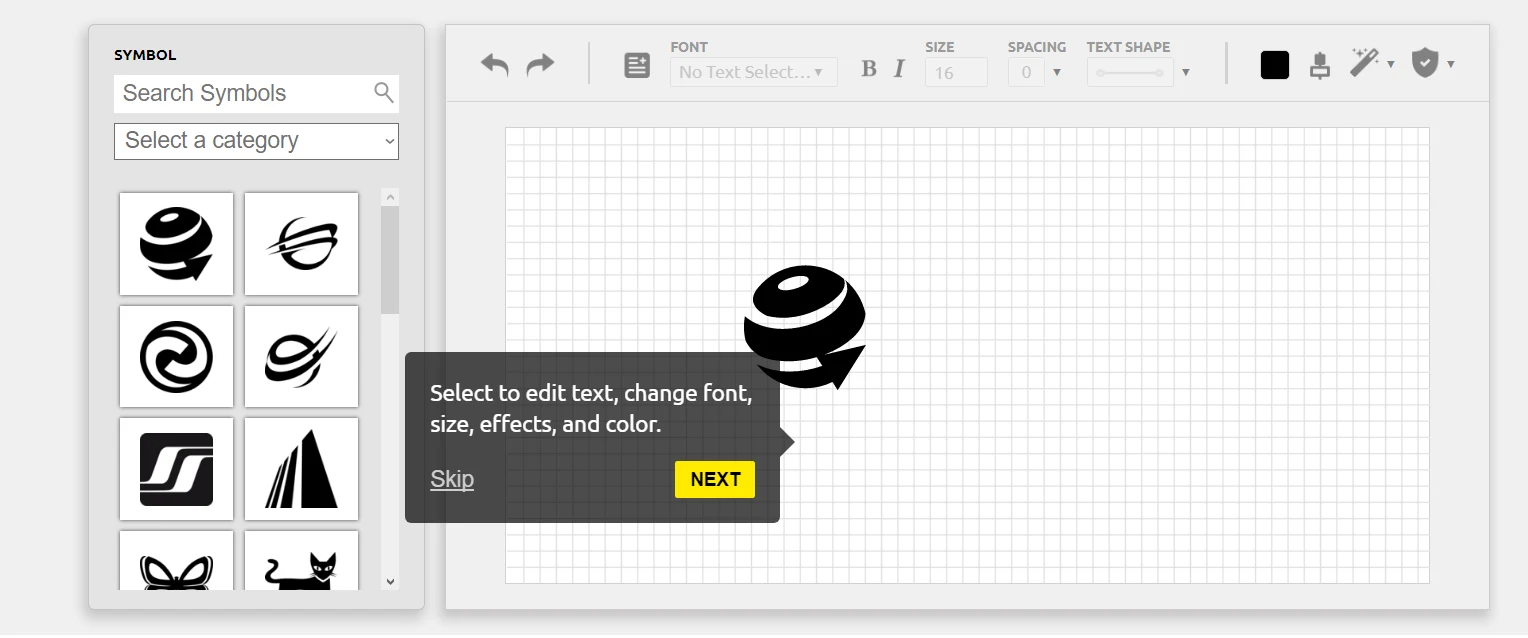 6. Fotor
Dedicated to creating mosaics, Photor lets you use images from your computer, social networks or accounts in cloud storage services to make your assemblies. Fotor also has tools for editing, such as text inclusion, cutting and resizing, among others. Access it and know more about it.
7. PageModo
An ideal application to create cover photos for your Facebook page or your website, PageModo has a large community of users, who exchange tips on how to use mehlor the tool. The app has thousands of free-use images to make your own creations, and even with its focus on cover photos, it also allows you to scale them to fit any purpose.
JivoChat Affiliates: Check out our program and earn up to 30% in recurring comissions
8. Monosnap
Unlike the free applications to create images shown in this list, Monosnap is an application for capturing screens on PC or Mac. After capturing, some editing tools can be used to enhance the image, as well as include arrows, boxes or text . The app is perfect for providing screenshots of your digital products and displaying them in the gallery of your website. Learn more about Monosnap in their page and downloading the app.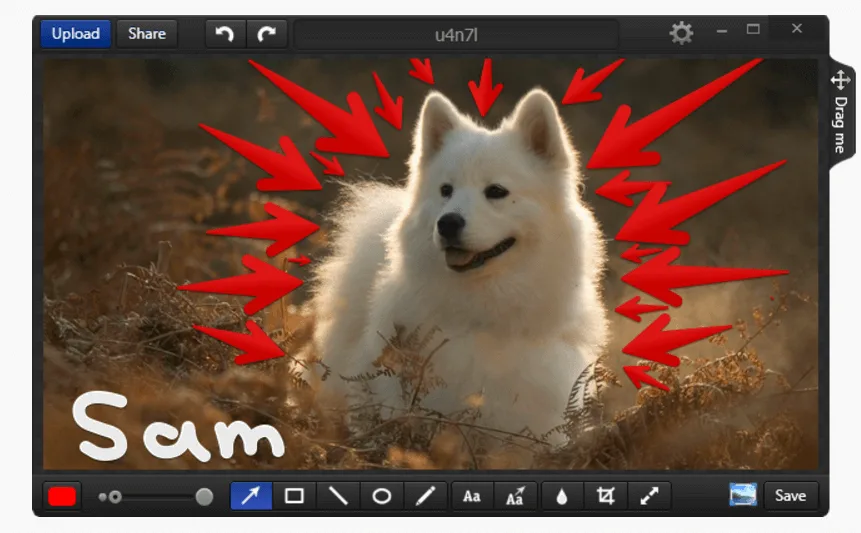 Read as well: 20 applications for your digital marketing team
9. Giphy
The world's largest animated image database, Giphy is a web application that lets you create your own GIFs for use on your website or social media. You can upload videos to turn them into an animation in a few steps. When you create an account on the site, the created GIFs are also stored and can be viewed again at any time. Click here and start using it.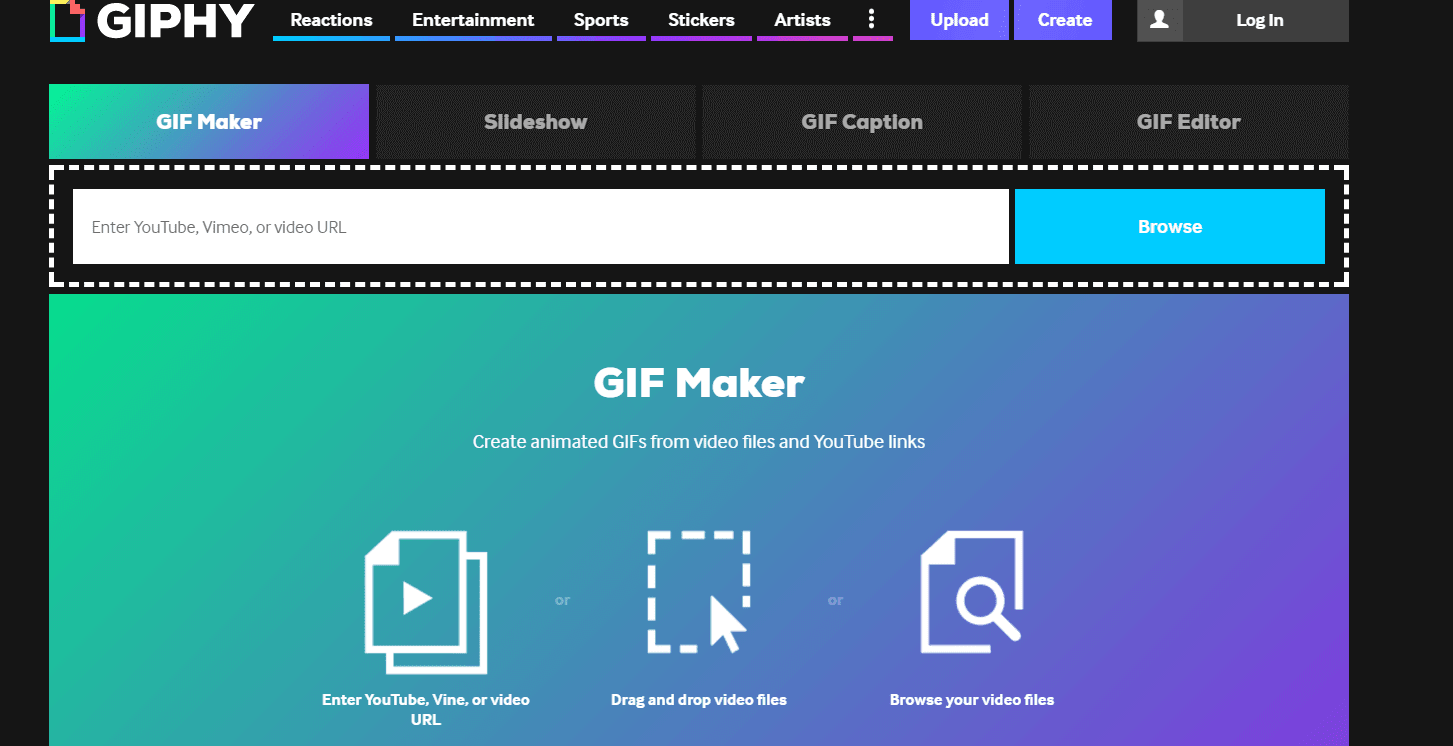 Create images for your site with these applications and use Jivochat to suit your visitors!
Through these apps, you can create your images for the website and social media of your online store, attracting more visitors. When you receive your visitors, be sure to use the triggers to offer service and guide them through the whole process of choosing and selling their products. Know the features of JivoChat and register right now in this link to start using it FOR FREE! The full version is available for free for 14 days.
Like what you've read?
Sign up and try JivoChat for yourself!
It's free and only takes a couple of minutes to download.